Families in Transition – Coming Out to Children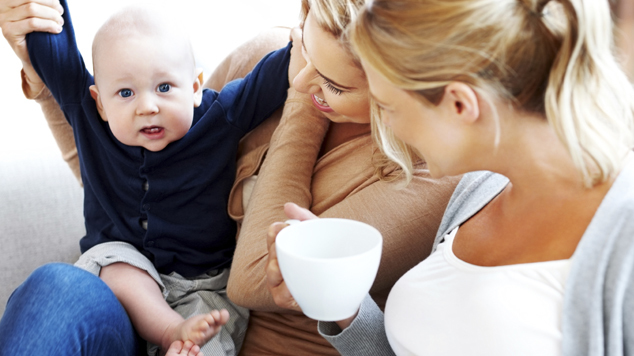 Glen (not his real name) decided to leave his marriage.  He'd known he was gay when he married but hoped it was only a phase.  Now 15 years and 3 children later he accepted his sexual orientation.  His difficulty was how to tell his children and build new positive relationships with them.
Many men experience the same difficulty as Glen.  How do we manage this effectively?
Children need to know they are loved and important to you.  This seems obvious, yet often we aren't good at telling those closets to us we love them.  We think, "well of course they know I love them, I've bought them an ipad or a new iphone".  Often children may be thinking "Dad's feeling guilty and he's buying me off."
Remember to let your children know they are loved and are important.  Say it till they hear it; show it till they believe it.  This can be particularly challenging when they are teenagers and say they reject and don't want to see you, you still need to let them know they are loved.  Think of short, creative ways to let them know this.  Short consistent messages are often better than occasional grand gestures.
Your children have their own 'coming out' process.  Are they going to 'come out' to their friends about their parent?  Will they be rejected by their peers?  For Glen and many other married gay men coming to terms with their sexuality has been a process.  It is important to allow time and space for children to go through their own process; to provide a sense of safety for your children to express what they are feeling and for them know their father loves them.
Allow time for your children to grieve.  Any change brings grief, even changes for the positive.  Their family structure is changing, not necessarily broken.  Leaving a marriage breaks the contract of marriage; it does not necessarily break the family.  So give your children time to grieve and come to terms with the new family structure.  Your children also have to grieve for the father they knew as well as getting to know the new you, this takes time.
Be honest with your children.  As gay men who have lived in straight roles we often aren't good at being honest.  We have learned the art of camouflage and hiding.  You need to be honest with your children.  This isn't about telling them of your latest squeeze or who you are seeing.  It is about honesty of your feelings and of who you are as a person.
Finally, be gentle on yourself, you can't do a pre-run at telling your children.  You will make mistakes and put your foot in it, don't judge yourself harshly, say sorry; give yourself and your children time.  Remember when you start thinking you are breaking the family apart, the reverse is also true.  You are providing the family with an opportunity to re-form, learn and grow in more open and honest ways.
David Kernohan