February Film Reviews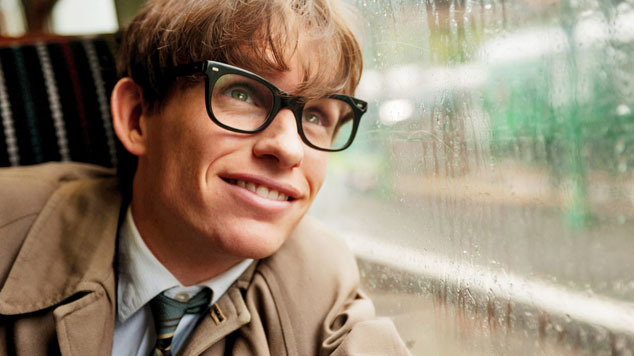 The Theory of Everything (PG)
Directed by James Marsh
Thanks to his momentous scientific theories and his memorable crippled appearance, most people have heard of Stephen Hawkings, even though they're not all that sure about his theories. In 1963, Stephen Hawkings (Eddie Redmayne) was starting his PhD at Cambridge University. Diagnosed with motor neuron disease, he was given two years to live. Despite this, girlfriend Jane Wilde (Felicity Jones) marries him and supports him as he sets out to find an equation that explains everything in the universe. Based on the book by Jane Hawkings "Travelling to Infinity: My Life with Stephen Hawkings", this is a love story, all be it a restrained British one. As Stephen's body deteriorates, the formidable Jane makes it possible for him to continue to write. Despite some cream swirling in coffee, the audience is none the wiser about the origins of the universe but there will be laughter, tears and celebration on this extremely emotional journey.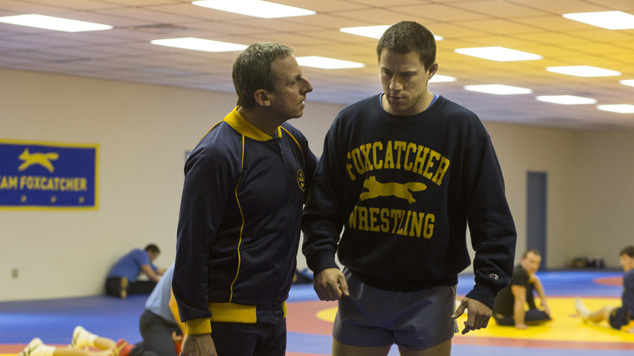 Foxcatcher (M)
Directed by Bennett Miller
Brothers Mark (Channing Tatum) and Dave Schultz (Mark Ruffo) won wrestling gold medals in Los Angeles and are lured to a state-of-the-art training facility owned an eccentric multi-millionaire to train for the 1988 Seoul Olympics. Steve Carell undergoes a complete metamorphosis to become the wealthy but deluded John 'Eagle' Du Pont, with his beak-like nose and bird-of-prey stare. Desperate for approval from his invalid mother (Vanessa Redgrave), John begins 'coaching' a wrestling team at Foxcatcher, his Pennsylvania estate. Carried by brilliant performances from all three actors, the three men show their vulnerabilities as the tensions between them increases. Winning is the redemption they seek and it is not until the final scene that the true meaning of the title is apparent.
The dark psychological drama unfolds over140 minutes and the unbelievable turn of events actually happened, which makes this story even more shocking.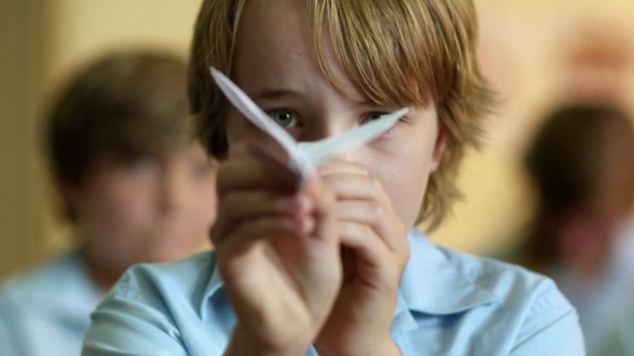 Paper Planes (G)
Directed by Robert Connolly
In a break from his previous gritty dramas, Australian director Robert Connolly has come up with a feel-good family film and admits that his 11 year old daughter helped him with the script. An 11 year old boy from the bush, Dylan (Ed Oxenbould), finds he has a knack for making paper planes. Finding inspiration from an eagle he feeds on the way to school, heends up competing in the World Paper Plane Championships in Japan. Along the way he gets closer to his WWII fighter pilot grandfather (Terry Norris) and his unemployed father (Sam Worthington) who is grieving the death of his wife in a car accident. Dylan confronts a bully, finds out about supportive friendship and navigates the positives and negatives of competitions. Despite all the technology around, kids (and adults) are still fascinated by paper planes and try to beat the 69.14m world record.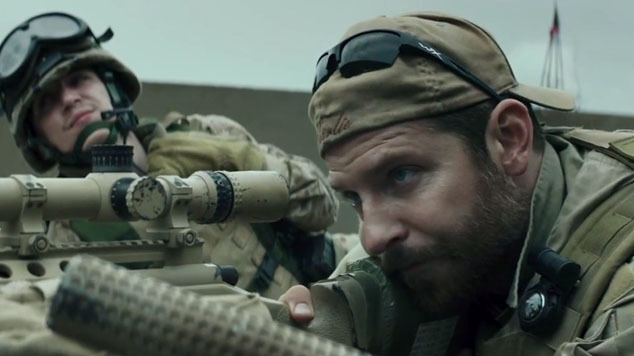 American Sniper (MA)
Directed by Clint Eastwood
Clint Eastwood started out in films shooting baddies in 1964, playing a morally ambiguous anti-hero in a Spaghetti Western. Fifty years later, at 84, he is now on the other side of the camera directing his hero to shoot the baddies. In this case US Navy SEAL Chris Kyle (Bradley Cooper) is a lethal sniper, protecting US soldiers in Iraq over four tours of duty. Eastwood shows how times have changed. Eastwood, who has voiced opposition to the war in Iraq, introduces moral dilemmas early on. Kyle is on a roof when he sees a woman and a young boy through the sight of his high powered rifle. The boy has a grenade and is running towards the troops and Kyle has to make a choice. Based on actual events, this powerful film is a very personal journey on the effects of war on one man and his family