Finnish Swimmer Ari-Pekka Liukkonen Comes Out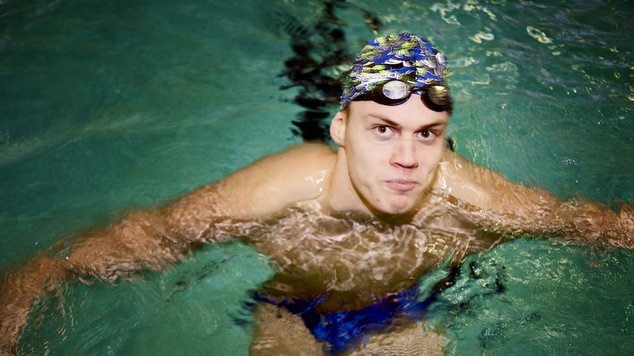 Finnish Olympian Ari-Pekka Liukkonen has become the first Finnish Olympian to come out while still active in his career. The swimmer, who competed in the London 2012 Olympics and won a bronze medal in the European championships of the same year, has reportedly said he decided to come out to raise awareness of Russia's anti-gay laws before the upcoming Sochi Olympics.
The athletes hopes that his coming out will encourage a more open attitude towards sexual orientation in sports, and that such a story would eventually no longer be considered news.
"I wanted to start a broader discussion in connection with Sochi, because it's sad that the legislation in Russia restricts the human rights of young people and others," he said. "Homosexuality is the same kind of characteristic as whether a person has blue or brown eyes, or whether they are left- or right-handed."
Liukkonen is out to his family and says they have been very supportive. "It's a really great feeling that I can finally be myself" he said.
Despite suffering from mycoplasma for the past two years, the swimmer is hopeful about competing in the 2016 Rio Olympics.