Review | There's a lot going on at F**k Grindr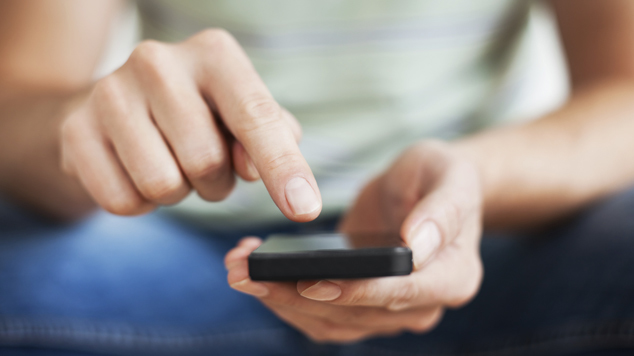 F**k Grindr / F**k Findhrr | Connections Nightclub | Wed Feb 1st & 8th | ★ ★ ★ ½
I don't think any one of us really knew what we were expecting with F**k Grindr, but a Fringe show that boasts to bring "single men together for a good night out, chat to other interesting men and do a lot of laughing" will definitely get our attention. So why not organize for several of my mates and myself to go along?
Remember when I mentioned that I didn't think any of us really knew what to expect with this show? Well I don't think the show really knew what it was to begin with. There was a LOT going on. One part group speed dating, one part stand up, one part live Tinder-ing, one part group quiz? Don't get me wrong, I LOVE a good quiz, but there has to be a better way to break the ice between strangers on a table. When the question "What are the two main colors of Wolverine's costume?" came up, I don't think me knowing there are several different versions of it was really going to impress the cute Welsh guy from Table 4.
That being said, when we were given time to just mingle in our group table (bands of three people would switch tables every turn) it was exciting. You meet and introduce yourself to all these different, interesting people. Some of these men you would note down their name tag number on your speed-dating sheet (contact details are shared only if you both circle each other). Okay, so maybe I circled #7 simply because I thought he was cute regardless of the fact he wasn't very interesting, the show just needed more time with our groups.
So there was also some live Tinder-ing. Prior to the show, my mates and I were cautiously analysing our Grindr profiles expecting them to be humorously read out and jokingly criticized. The show was called F**k Grindr, so I guess we did kind of expect there to be more tearing into the app and the issues that arise from the Grindr scene, instead we got to browse the M4M side of Tinder. Chris Henry, the comedic host would put his Tinder profile on screen and the crowd had a pretty enjoyable time on who to swipe right to and choosing which of the outrageous pick up lines we would use (congrats to cute Welsh guy for "If I were to flip a coin, what are the chances of me getting head?").
There was unfortunately a lack of response. I might not be on Tinder (sorry boys) but I'm pretty sure it takes a fair while to match with someone. My mates and I were in agreement afterwards, though, that he would have gotten way more replies if he actually used Grindr. Our thirst for F**cking Grindr was partially quenched, however, by the two local gay comedians. Their comedic input on Grindr was definitely something many of us could empathise with. One of them, Doctor Ahmed, who also has a show in the Fringe Festival (are we allowed to plug in other artists in another's review?), is definitely worth prescribing to your friends to go see (B'dum-tish …no? No laugh on my word play? Yeah, let's leave the jokes to the professionals).
Walking away from it, the group all felt the show needed a lot of focus. Did we laugh? Yes. Did we meet new people? Yes. Did I get cute Welsh boy's number? Sadly, no, but it was definitely a fun show.
Come to the show with an open mind. The group speed dating side was definitely a worthwhile and unique experience and something you should try out. Henry comes off as an entertaining comedian and a sincere host that really gets the audience involved.
Christian Kurt Mendoza
F**k Grindr will be at Connections Nightclub on Wednesday February 8th at 7:30pm and F**k Findhrr is on Wednesday February 1st. Tickets and more information available from fringeworld.com.au