Former PM John Howard frustrated by religious freedom debate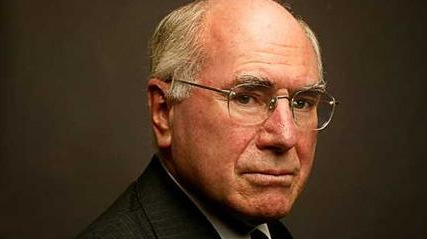 Former Prime Minister John Howard has shared his frustration that the Morrison government has not been able to negotiate a solution the ongoing religious freedom debate.
The retired politician told The Australian that it was "maddening" that the parliament had not developed a solution that allowed schools to protect their religious ethos.
Prime Minister Scott Morrison promised to remove exemptions from the sexual discrimination act that allow religious based schools to expel students over their sexuality or gender. The government however has been unable to reach agreement with the opposition and the crossbench over the issue, and their is a considerable push within the coalition to include additional exemptions in the name of religious freedom.
Today John Howard said there was little evidence that schools had ever expelled gay students.  "Nobody wants to expel gay kids and to my knowledge it's not happening. I mean, this is the greatest red herring imaginable," Howard told the newspaper. "Surely everybody agrees, of course, you don't expel gay kids. That's ridiculous and unfair."
Howard said he believed that schools should be able to fire teachers if they were undermining the ethos of the school.
""I'm disappointed that we can't have a commonsense solution," Howard said. "If someone is teaching at a Catholic school and they start ridiculing the Catholic religion, well of course the school is entitled to arc up about that."
The former Prime Minister's comments come ahead of the release of the long awaiting Ruddock Review. The review was commissioned by Malcolm Turnbull in 2017 while changes to marriage laws were being debated in parliament. The report from the committee headed by former Attorney General Philip Ruddock was initially scheduled to be completed in April, but was finally delivered to the government in May.
For the last seven months the government has been considering it's response to the report's recommendations. Sections of the report were leaked to the media during the Wentworth by-election, but current Prime Minister Scott Morrison has ignored calls to release the full report. The Prime Minister has told the media that the report will be released before the end of the year.
OIP Staff
---