On This Gay Day: Freddie Mercury, Maurice and Culture Club
Freddie Mercury was born in 1946
Freddie Mercury was born on this day in 1946, he passed away from an AIDS related illness in 1991 aged just 45. If he'd still been with us today would have been his 75th birthday.
Born Farrokh Buksara, in the British protectorate of Zanzibar in Africa, his parents were from the Parsi community of western India. As a youngster he spent most of is time in India until 1964 when the family fled to England due to a political uprising in the African nation where his parents were based.
In the late 1960s he was a member of several short lived bands, until in 1970 when he met Brian May and Roger Taylor in the band Smile. In 1971 bassist John Deacon joined and they changed their name to Queen – well aware of the word's gay connotations.
Mercury achieved international fame in the 1970's and 1980's with his flamboyant style,  while his impressive vocal abilities made him stand out from other musicians of the time. Throughout their career Queen combined a variety of musical influences into their pop-rock sound and they topped the charts around the globe.
Don't Stop Me Now, Bohemian Rhapsody, We Are the Champions, We Will Rock You, Who Wants to Live Forever, It's a Kind of Magic, Crazy Little Thing Called Love, Radio Gaga and I Want to Break Free are just a handful of the many hits the band enjoyed.
Mercury also released a solo album Mr Bad Guy and collaborated with opera star Montserrat Caballé on an album that combined opera and pop sounds.
Mercury was bisexual, and while he did make multiple comments about his sexuality during his life, he did not publicly align himself with LGBTI causes. The day before his death he released a statement confirming that he had been tested for HIV and received a positive diagnosis. Mercury requested the media respect his privacy.
There has been speculation that Mercury was ill for some time, which increased after he appeared looking gaunt in promotional videos for Queen's most recently releases. Less than 24 hours later the news broke, he had passed away.
Since his passing a posthumous Queen album has been released, and his life was depicted in the 2018 biopic Bohemian Rhapsody. There's been countless documentaries and books about his life and legacy.
Mercury's passing is seen as a significant point in increasing public awareness about HIV as he was one of the most famous people to be lost to the disease. Following his death the remaining three members of Queen founded the Mercury Phoenix Trust which has raised millions of dollars for HIV research and support services.
The band have continued on, first teaming up with vocalist Paul Rogers, and in more recent years Adam Lambert has been their singer.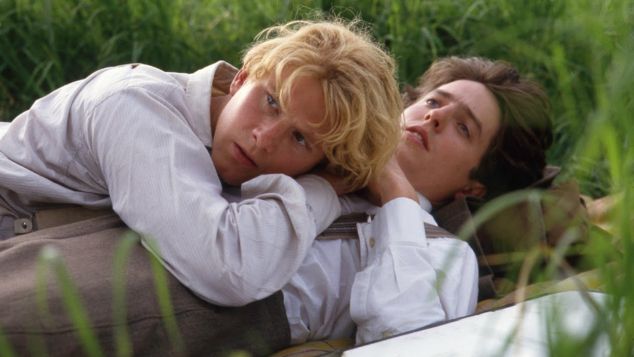 The film adaptation of 'Maurice' made its debut in 1987
E.M. Forster finished work on the first draft of his novel Maurice in 1913 but the novel would not be published until after his death in 1971.
The book tells the tale of Maurice Hall a young man who develops a romantic relationship with his university friend Clive Durham. His heart is broken when Clive marries, leading Maurice to explore various avenues to cure himself of homosexuality. He later falls in love with Alec Scudder, one of the workers on Durham's estate. The novel explores class difference and attitudes towards homosexuality, while at its core being a same-sex love story.
Forster showed the novel to only a few close confidants. He revised the work several times, first in 1932 and then again in 1959 – 60. The author felt it was not publishable due to negative attitudes towards homosexuality in Britain. Forster passed away in 1970 aged 91, the novel was found with a note attached reading "Publishable, but worth it?"
During his life Forster found success with many other books including A Room With a View, Passage to India, Howards End, Where Angels Fear to Tread and The Longest Journey. He also authored many short stories, plays, travel essays and literacy criticism.
Maurice was adapted into a feature film by production house Merchant Ivory, it was one of the first film roles for Hugh Grant who played Clive, James Wilby portrayed Maurice, while Rupert Graves took on the role of Alec.
The film had its first screening at the Venice Film Festival on this day in 1987. Also in the cast was Denholm Elliot, Simon Callow, Billie Whitelaw, and Ben Kingsley. Eagle-eyed views might also spot an uncredited cameo from Helena Bonham-Carter.  Actor Julian Sands was originally cast as Maurice but backed out at the last minute.
The film was a great success at the Venice Film Festival. James Ivory shared the Silver Lion Best Director award with Italian Director Ermanno Olmi, who was recognised for his film Love Live the Lady. James Wilby and Hugh Grant shared the Best Actor award.  
The film is recognised as a groundbreaking depiction of a gay love story.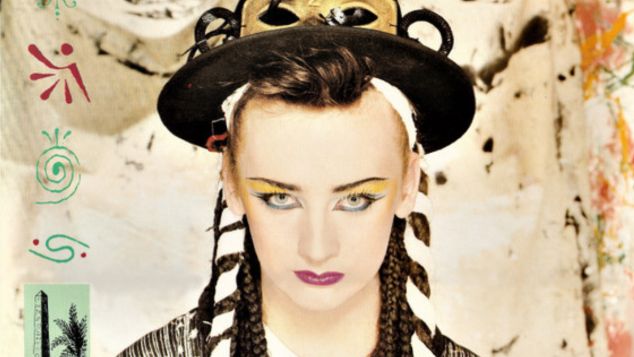 Culture Club's 'Karma Chameleon' was released on this day in 1983
Back in 1983 Culture Club scored one of their biggest hits when they released Karma Chameleon.
The band had released their debut album Kissing to Be Clever in October 1982. Their first singles White Boy and I'm Afraid of Me, failed to chart, but they scored a number 1 hit with their next single Do You Really Want to Hurt Me?
They followed it up with Time (Clock of the Heart), I'll Tumble 4 Ya, and Church of the Poison Mind, but Karma Chameleon, which features on their second album Colour by Numbers would become their signature tune.
It spent six weeks at the top of the English charts, made its mark as the highest selling single on 1983 in the UK, and it's still ranked the 39th biggest selling single of all time. Globally it sold 7 million copies, giving the band a number 1 hit in Australia, the USA, Canada, Belgium, Switzerland, Norway and many other nations.
Boy George has previously shared that he wrote the song while on holiday in Egypt, and the other members of the band were hesitant to record it because it sounds so much like a country song.    
OIP Staff, This post was first published in 2021 and has been updated. 
---

You can support our work by subscribing to our Patreon
or contributing to our GoFundMe campaign.