'Friends' co-creator Marta Kauffman regrets transphobic jokes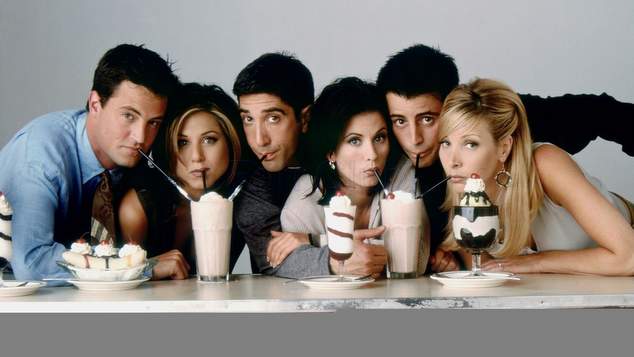 Marta Kauffman, the co-creator of TV sitcom Friends, says she deeply regrets the show's many transphobic jokes.
The show was one of the most popular programs of the 1990s running for 10 seasons, but they frequently made jokes that are homophobic and transphobic.
In the show's 2001 episode, The One With Chandler's Dad, it is revealed that the father of one of the central characters is transgender.
In the episode Kathleen Turner played Helena Handbasket, but Matthew Perry's character Chandler doesn't accept his parent's gender transition and uses her dead name.
The character appeared in three episodes of the show and was presented as someone who had transitioned gender, but was given a drag queen name.
In an interview with USA Today Kauffman said it was clear the show didn't get it right.
"I think we didn't have the knowledge about transgender people back then, so I'm not sure if we used the appropriate terms.
"I don't know if I would have known those terms back then. I think that's the biggest one."
Actor Kathleen Turner has previously described the show as something that "has not aged well". Kauffman said when she watched most episodes of the show and wished she could change some elements.
She also noted the episode guest starring Brad Pitt where the term 'hermaphrodite' is used as something she now regrets.
"I might have not done the hermaphrodite stuff today if I had that to do over in the one with Brad Pitt," she continued, "It really is a period piece."
OIP Staff
---