Future Music Retires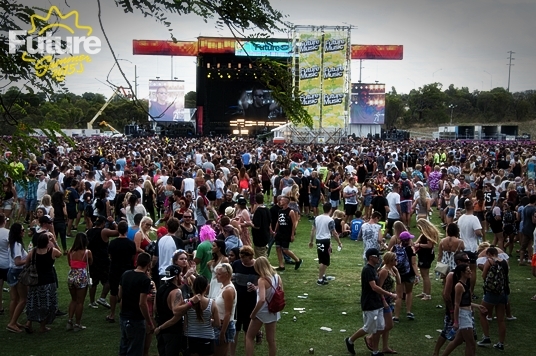 Future Music won't be returning in 2016.
The Mushroom Group announced it's demise this morning saying the large music festival was no longer viable.
The promoted said that despite the considerable critical acclaim of the 2015 festival, the last two years of ticket sales for the festival had under performed.
Mushroom Group said that they share the belief expressed by a number of promoters globally that the day of the large scale travelling festival in its current form is unfortunately numbered.
The company which operates Frontier Touring and the smaller festivals A Day On The Green, Sugar Mountain and the world's largest under 18 music event Good Life said they will develop a new concept to replace the now defunct 'Future Music'.
Mushroom Group Chairman Michael Gudinski said; "The decision to discontinue Future Music Festival was not made lightly.  A point came though where it simply no longer made sense to continue.  We believe in the festival industry in Australia and plan to announce an exciting new festival concept in the coming months."
The 2015 Future Music Festival was held in Joondalup and featured Drake, Avicii, The Prodigy, Hilltop Hoods and a plethora of other artists.
The death of 'Future Music' has been preceded by the discontinuation of the Big Day Out (in Perth), Good Vibrations, The V Festival and Parklife festivals.
OIP Staff