Get Krack!n: The Kates begin filming on Season 2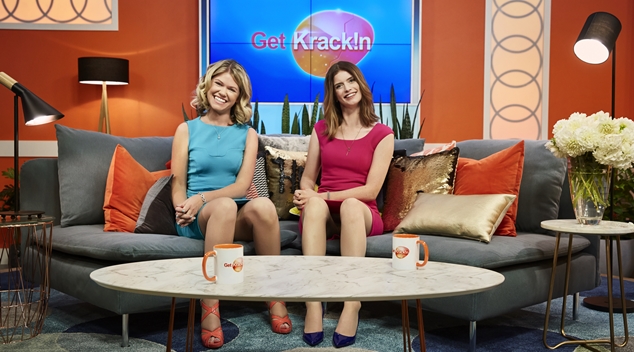 ABC have announced that the cameras have begun rolling on the second season of the hilarious breakfast television satire; Get Krack!n.
Following on the success of their smash hit web series The Katering Show, Kates McCarthy and McLennan have left the kitchen for the living room as they try to take over the morning TV circuit.
Despite losing a sponsor, verbally abusing the crew and the waning sanity of their guests, the ladies are returning for a second season with eight all new episodes.
"We are so eggcited to be back," The Kates said.
"We can't wait to be in the studio again, catering to the direct interests of our biggest fans, straight white men aged 18-55."
Returning to join the Kates will be Nakkiah Lui, Miranda Tapsell, Adam Briggs, Charlotte Nicdao, Ming-Zhu Hii and Anne Edmonds as the woefully unstable beauty expert, Helen Bidou.
We can also expect new faces on the kouch, including Matt Day, Isaiah Firebrace, John Howard (not sure which one), Michala Banas, Denise Scott, Zoe Coombs Marr and heaps more.
Get Krack!n will return to ABC and iView in early 2019.