Get ready for 'Now Apocalypse' a TV show from director Gregg Araki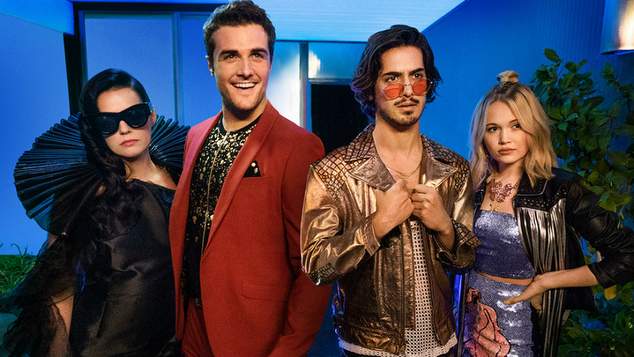 If you're a fan of the films of director Gregg Araki – it's time to get excited, he's got a whole series coming soon to stream on Stan.
Now Apocalypse follows Ulysses and his friends Carly, Ford and Severine, who are on various quests pursuing love, sex and fame. Now Apocalypse explores identity, sexuality and artistry, while navigating the strange and oftentimes bewildering city of Los Angeles.
Between sexual and romantic dating app adventures, Ulysses grows increasingly troubled as foreboding premonitory dreams make him wonder – is some kind of dark and monstrous conspiracy going on, or is he just smoking too much weed?
Araki is best known for his string of cult indie films including The Living End, Totally Fucked Up, The Doom Generation, Nowhere and Kaboom. He also directed the highly acclaimed Mysterious Skin.  
Araki certainly has a talent for picking great actors for his projects James Duval, Rose McGowan, Joseph Gordon-Levitt and Thomas Dekker all had breakout roles in his projects.
Now Apocalypse stars Avan Jogia as Ulysses. Alongside actor Josh Hutcherson, Jogia founded the organisation Straight But Not Narrow which aims to help heterosexual people have a better understanding of the LGBTIQ+ community.
For the last few years Araki has been working in television directing episodes of American Crime, Riverdale and Heathers. It's great to see him getting a whole 10 episode series of his own.
Now Apocalypse begins on 10th March on Stan, read our 2011 interview with Gregg Araki.  
OIP Staff
---