Ginava Transforms James St James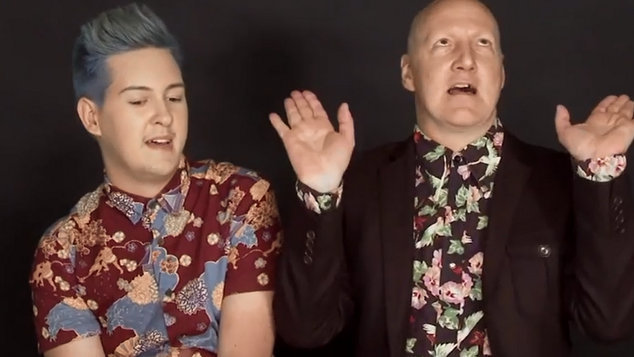 Perth drag performer Ginava has appeared on James St James' 'Transformations' turning the famous club kid's face into a living IKEA ball pit.
Ginava flew to Los Angeles to take part in the popular web series which sees different performers create a look for St James.
The two club identities chat about creativity and Australian icons while Ginava paints St James' face black and then covers it in colourful pom-poms.
James St James life was immortalised on screen in the film 'Party Monster' where he was portrayed by Seth Green. The film and the documentary 'Party Monster – A Shockumentary' were both based on St James' memoir 'Disco Bloodbath'.
Check out the video below.