Hobart DJ who headbutted Tony Abbott sent to prison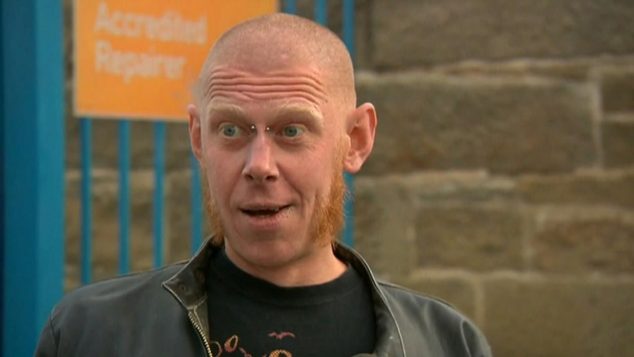 The Hobart DJ who headbutted former Prime Minister Tony Abbott during the marriage postal survey will spent at least two months behind bars.
Astro Labe was sentenced today to serve six months behind bars for his assault on Tony Abbott, he will be eligible for parole after two months. At that point he will also have to pay a fine of $2,000 and stay out of trouble for two years.
The 38 year old DJ will also have to undergo drug and alcohol counseling as part of his release program.
Labe was sentenced in a Hobart court today. He pleaded guilty to the charge of Harming a Commonwealth Official in January On 21st September last year Labe approached former Prime Minister Tony Abbott and asked to shake his hand, instead of shaking the politicians hand he attempted to headbutt Abbott, leaving him with a swollen lip.
At the time Abbott suggested that Labe was connected to the Yes campaign for marriage equality. The DJ later gave media interviews where he confirmed he was not part of the marriage campaign, but just happened to be wearing a 'Yes' badge. He said he was motivated by a strong dislike of Abbott.
In handing down the six month jail sentence today Deputy Chief Magistrate Michael Daly said the attack was unprovoked and Labe had later made comments to the media with "some relish".
The sentence has been welcomed by Tasmanian Senator Eric Abetz.
"In our democratic polity, everyone should be treated with respect and without any physical threats, intimidation or attacks," Senator Abetz said in a statement.
"The magistrate's recognition of the severity of this unprovoked attack is welcome.
"I trust that this sentence will see Mr Labe get the proper help he needs and send a clear message to the wider community that violence has no place in our democracy."
OIP Staff
---