LGBTIQ Allies – Well-known Australians sign petition for marriage equality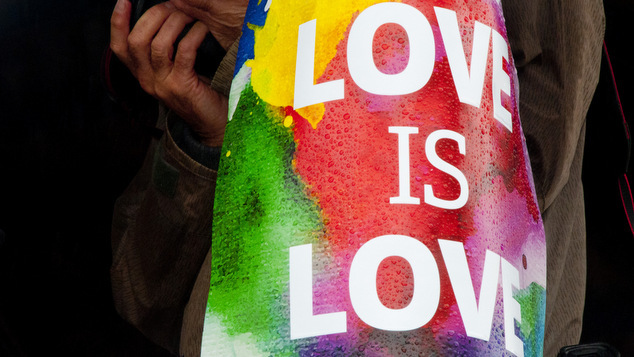 Over one hundred well known Australian who identify as allies of the LGBTIQ community have signed a petition calling on the Australian government to drop its plan for a plebiscite on marriage.
The petition that has been organised by the Parents and Friends of Lesbians and Gays (PFLAG) and advocacy group just.equal has been supported by leading Australians in a range of different fields.
Among the signatories is Sydney Lord Mayor Clover Moore, actor Noni Hazelhurst, Unionist Ged Kearney, former senator and Olympic medalist Nova Peris, actor Noeline Brown, fashion designer Jenny Kee, comedian and law graduate Corrine Grant and many leading academic voices.
Also among the signatories are 17 religious leaders from a variety of faiths who support marriage equality.
Ivan Hinton-Teoh, spokesperson for just.equal said the petition would be sent to all senators ahead of this week's debate on the plebiscite legislation.
"It's great to see so many allies of LGBTIQ people getting behind the campaign to stop a marriage equality plebiscite and have a free vote instead." Hinton-Teoh said.
"We could never have done this without the help of the allies of LGBTIQ people who want equal marriage achieved by an equal process, not a divisive, damaging and unnecessary public vote."
"I know a majority of Senators have said they will vote against a plebiscite but the margin is very slim and we need to keep the pressure up until a plebiscite is finally knocked on the head."
Despite facing certain defeat in the senate the Turnbull government is still moving ahead with it's proposal for a national plebiscite on marriage insisting that there is no other way they will address the issue.
On Friday Prime Minister Malcolm Turnbull told reporters that he was still hopeful that The Greens or Labor would reconsider their policy despite the leaders of both parties being adamant that they are opposed to a plebiscite.
The bill is expected to be debated in the senate when parliament resumes this week. The government does not have enough votes to pass the legislation without the support of either The Greens or Labor.
On Sunday Senator Derryn Hinch, who sits on the cross-bench reaffirmed his opposition to the plebiscite.
OIP Staff