In the wrong city: Israeli LGBTI activists blamed for stabbing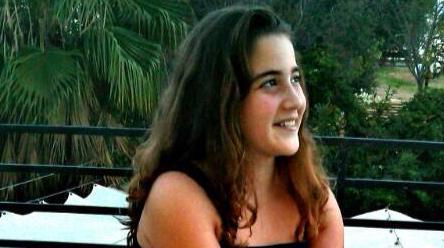 OPINION
Yishai Shlissel claimed one young life in his violent attack.
A 16 year old girl. Who was among five others who were stabbed at Jerusalem's LGBTI Pride Parade.
Shira Banki died in hospital, to the devastation of her family, friends and her broader community.
Her attacker, an Orthodox Jew, who is not a rabbi—despite the error of some sources—had been arrested for a similar offence in 2005.
But according to some voices, the victims were to blame, not Yishai and not the justice system. According to a number of voices, the fact that the LGBTI Pride Parade was held in Jerusalem was what caused such a stir.
According to these voices, such a reaction would never happen in Tel Aviv, which is generally a more secular and liberated part of Israel. And yet, a gay-hate shooting occurred in the Barnoar district of Tel Aviv, almost six years ago.
Israeli Prime Mnister, Benjamin Netanyahu, said that "Shira was murdered because she bravely supported the principle that each one can live their life in honor and security…" and although he highlights the importance of Shira's cause, even Israel's elected leader overlooks the heart of the matter: that this violent attack should not have happened at all and that it could have been avoided through better procedures of justice.
Although, the case could easily be made that violence is no stranger to the LGBTI population. Violent actions might well be expected as a result of an LGBTI Pride Parade in many nations around the world, where non-heterosexual relations and lifestyles are treated as criminal behaviors. However, Israel is a place where homosexuality is legal, even tolerated better than it is in most countries on earth.
To blame the LGBTI population when they are victim, is to excuse the offender and to normalise the offence.
Whether a parade occurs in Jerusalem or Tel Aviv, a reckless stabbing warrants blame from the individual responsible and if anything, the justice system that allowed it and the ideology that influenced it, religious, political or otherwise.
Jesse J. Fleay
image: source -Facebook
---
Got something you'd like to share? Send your opinion piece to [email protected]