India Hires Its First Trangender TV News Anchor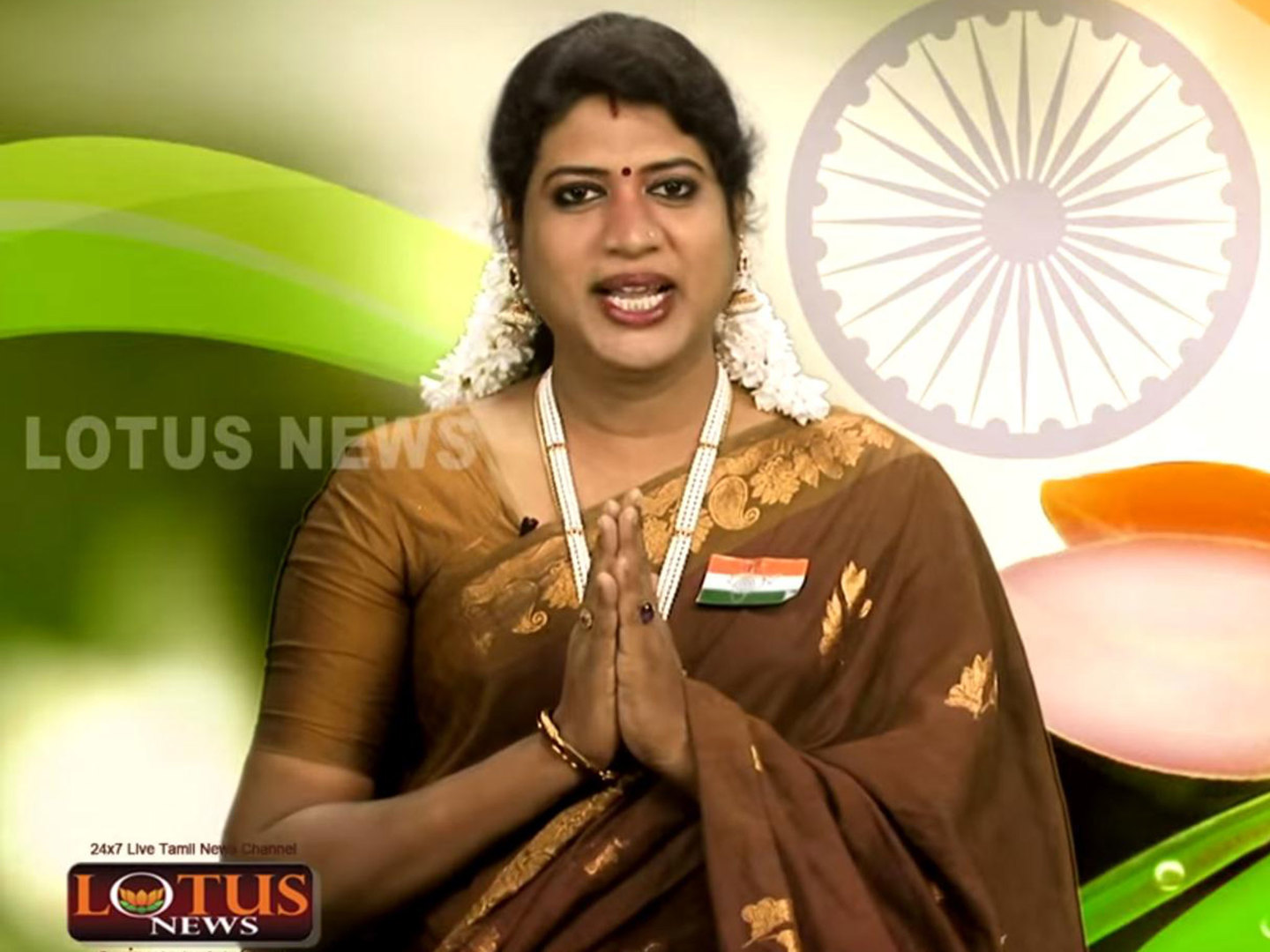 Five month's after India's Supreme Court legally allowed transgender people to identify themselves as such, the country has now got its first openly transgender TV News Anchor.
31 year old Padmini Prakash is the face of the 7pm bulletin on Lotus News Channel. According to The Times of India, Prakash previously acted in a television serial and has been a vocal activist for transgender rights.
Prakash told the Times that she found her position has news anchor daunting despite her past experience.
"I was very worried because I also had to focus on my diction and maintain a steady narrative pace to ensure that there was clarity and viewers could understand me," she said.
Since she joined the channel last month, Prakash has been lauded by LGBT rights and advocates and media veterans alike. She was quickly promoted to anchor the prime time slot.
Lotus News Channel chairman GKS Selvakumar said that Prakash's hardworking nature makes her an ideal news anchor. "After initial trials, we were convinced that she had the potential to be an excellent news anchor."
Prakash grew up in Coimbatore, where she now lives with her partner after travelling and working as a dance instructor, as well as participating in and winning a number of transgender beauty contests.
Rose Venkatesan, India's first openly transgender talk show host, said she was not hesitant in recommending Prakash when approached by Lotus News.
"I knew that she was a tough and determined person. I knew she was capable of handling the pressure," she said.