Inner Pity Poems launch @ Paper Mountain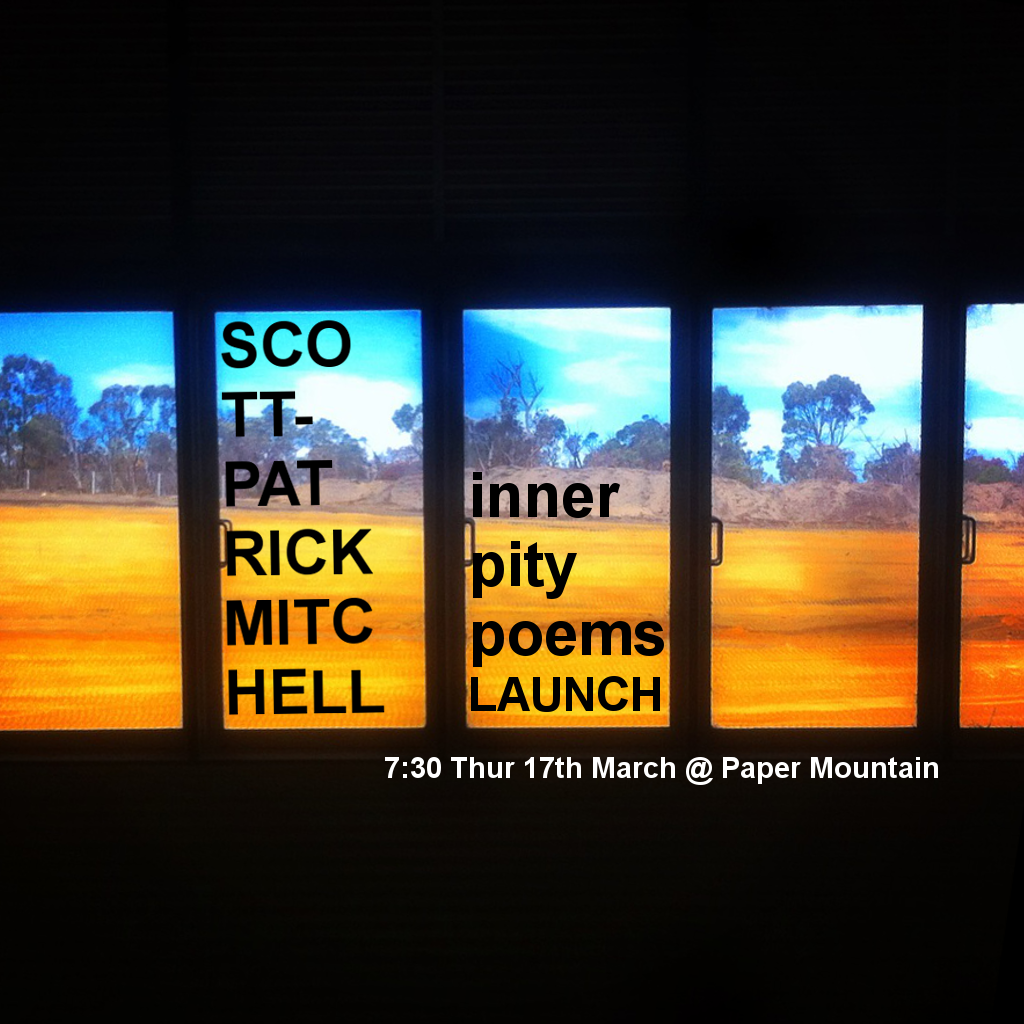 Local artist and award-winning poet Scott-Patrick Mitchell is launching his latest chapbook 'Inner Pity Poems' tomorrow night at Paper Mountain.
Mitchell has made a name for himself on the poetry scene as Senior Poetry Editor for The Poets Without Limits Magazine, and his recent marathon 24-Hour Performance Poem at Newcastle's Crack Theatre Festival.
Inspired by the works of John Kinsella, Mitchell's latest work has been described as his most visceral and surprising to date – a dark exploration of the hopelessness swelling the inner city streets of Perth, with a focus on the ravages of meth addiction and homelessness.
Mitchell's work will be supplemented at the launch with photography by Laundry Man, who doubles as host for the evening. Guest readers Jacob Kemp, Kai Schweizer, Amanda Joy, Antipoet and Maitland Schnaars will join Mitchell for the evening.
'Inner Pity Poems' will launch at Paper Mountain at 7:30pm on Thursday 17th March. $5 entry on the door. 
For more information click here to head to the Facebook event page.
Image credit:- Laundry Man
Disclaimer:- Scott-Patrick Mitchell is a contributor to OUTinPerth