Julia Stone: Return to Form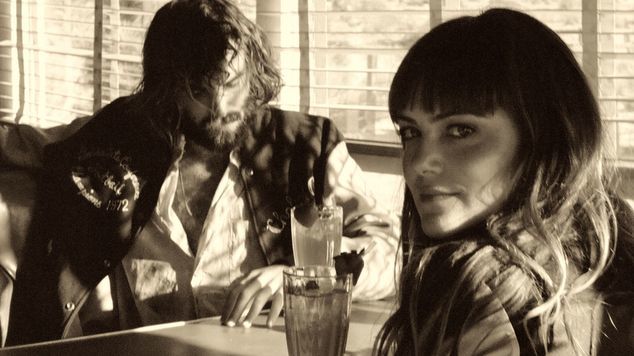 Singer-songwriter Julia Stone has returned to her partnership with brother Angus and released a new, self-titled album under the guidance of legendary producer Rick Reuben. She chatted to OUTinPerth about Angus and Julia Stone's surprise comeback and exciting new musical direction.
How was it working with Rick Reuben?
It was really good because I'm really- he's a really interesting guy he's very down to earth but like, the kind of stuff that he's done he's just such a legend and he's made so many great records and I was really excited about meeting him. It's like meeting an old friend. He's just really lovely. I think what makes him so great to work with is he's genuinely listening to everything you say and really- he's just really interested in people and music and loves it and has got a very natural quality about him. I think for Angus and me it was really nice to work with a producer like that. He made it very, very relaxing and very comfortable and like, he was a really positive influence in the way that we record.
I've read that you and Angus had a bit more of a collaborative approach to this album?
Yeah, it was important for us. I guess for us, getting back together wasn't something we had in our minds. Rick approached us in the middle of our solo touring and we hadn't talked about or even thought about getting back together for some period of time. I mean we both really liked Rick when we met him, he came to both of our separate shows in LA and we felt really just honoured to even be asked to hang out. But still it was a big decision for us to stop what we had- it had taken us a lot to separate and then to get back together we were kind of like 'well how would this work?' and would it be fun for us to go from having this creative space to then working together again and your songs and my songs'. It felt like in the past we had been separate solo artists putting our songs on the same record and so we had a discussion that if we thought if we did this we had to try and write together and we had to try and work more as a band. We had to kind of jam what happened and see what direction that took us in. I think it really was exciting for us when it started to happen and we realised that we actually could do that. And work together like that.
That's a big change after going solo for a couple of years. How has it been?
It's been great actually, I think we both grew up a lot in our time apart and when we got back together we definitely- I felt a big difference in the way that we were together, outside of playing music, almost like we had calmed down a lot. There was just a sense of peace about our relationship and a lot of honesty as well. I think we both felt really grateful to be around each other again and also not to waste- not being direct about what we both feel and want and yeah. I think we've been through so much together that it sort of felt like an easy transition to go from having that in our relationship to just being able to relax.
I think that new approach is reflected in the album. It's quite a different sound for you guys?
Yeah I think that there's a sort of I don't know like for instance to write together for us there's a lot of call and response. Like Angus would sing a line and then I'd sing a line and then he's sing a line. Or I'd sing a bunch of stuff in the verse and he'd do a chorus and I think it made for things to be a little bit more fun. Like the sound is kinda a lot more electric guitars. We were jamming in a room that had amazing guitars and amazing amps and we both were really enjoying that sort of aspect to the writing and I think that sort of comes through, like the record is a lot more drum and beat and electric than in the past, in the past it was a bit more acoustic guitar, a lot more sort of lighter songs, you know. We're a lot more in unison on this, which we'd never done before.
Did you have any particular inspirations, musically?
I don't think so, I mean I guess whatever you're listening to or whatever's going on around you is kind of going into your subconscious and it's like to think that what you do isn't entirely unadulterated or unaffected is a little bit crazy but I can't say exactly because there wasn't at the time that I was listening to at the time that stands out, I mean there's definitely playlists of songs that I remember being around at times but like, I don't know, I mean in terms of the sound of the record, I can't say, I don't know.
Julia also starred in this month's segment of Soundtrack to Your Life, where special guests tell us what songs would play in the Oscar-winning moments of their lives.
Soundtrack to Your life:
First kiss:
Well that's easy actually because the song that was playing during my first kiss- and it would have to be this song because it's amazing: Kissing You by Desire from the Romeo and Juliet Soundtrack.
Every time I hear that I think of my high school boyfriend and the moment that we kissed in the apartment in Monavale.
Strutting down the street:
All Night Long – Lionel Richie
Big break up song:
Forever by Ben Harper.
Dance montage:
The Look – Metronomy or Hall and Oates, 'I Can't Go for That', that's pretty rad.
Funeral:
There is a Light that Never Goes Out by The Smiths
Sophie Joske