July CD Reviews – Bach, Roisin Murphy, Sia and More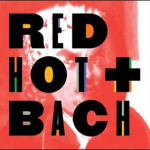 Red Hot and Bach, Various Artists, Sony
To support HIV research some of today's biggest names in modern classical and electronic music have come together to share their versions of some of Bach's most beautiful pieces. Lusciously beautiful across all 29 tracks, this is a chill out album with class. Prefuse 73 team up with Guillermo S Herren for 'Paul Jacobs Variations', Icelandic band Amiina are intriguingly interesting on 'Passacaglia'. Also on the album is Valageir Sigurdsson, Max Richter, Carl Craig and Dustin O'Halloran.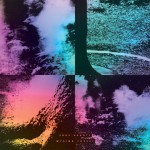 Luke Abott, Wysing Forest, Border Communication Recordings
Late at night in a dark room this would be a great dance record, or maybe it's better suited to headphones on a lazy Sunday afternoon. Either way, Luke Abbott has created an intriguing soundscape of beats, and bleeps and whirling whizzing sounds. While some tunes spin out into sonic spaceland other are more focused. 'Free Migration' and 'Highrise' are highlights, the epic 'Amphis' in both original and reprise version is the albums crescendo.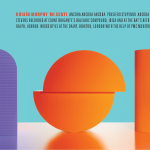 Roisin Murphy, Mi Senti, Vinyl Factory Music
The singer from Moloko is back with an intriguingly bizarre EP. It's all in Italian and features one fresh tune, the title track 'In Senti' which is a great piece of electro pop, is teamed up with covers of five Italian hit songs. 'Ancora Tu', which was originally a hit for Lucio Battisti in 1976, is a smooth disco tinged number, while 'Ancora Ancora Ancora', a hit for Italian singer Mina, is a sultry tune. A stack of remixes are due out this month, it's odd – but catchy.
AKA is the eighth album from Jennifer Lopez and it's a far cry from her heyday back when she was asking us not to be fooled by the rocks that she'd got. When we dropped the album onto the CD player in the office the first reaction from the OIP team was "this hurts my brain." J-Lo works her way through many styles over ten tracks including bad techno, blown out ballad, frenetic hip hop and arcade game electro. The second single 'First Love' is OK, but only just. We're guessing this album will also be known as 'the really bad album'.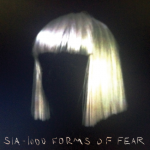 Sia, 1000 Forms of Fear, Inertia
It's great to see Sia making her own music instead of just writing for other artists and popping up as a guest vocalist. From the hit single 'Chandelier' through 'Big Girls Cry', 'Burn the Pages' and beyond Sia delivers an album of solid pop hits, often with a reggae tinge. The track 'Cellophane' is epic, while 'Dressed in Black' closes the album in style. Sia has definitely moved on from the trip-hop chill out genre that first brought her to attention and with this collection she delivers a great pop album.
Graeme Watson