Kate Smurthwaite brings her polyamorous comedy to Fringe World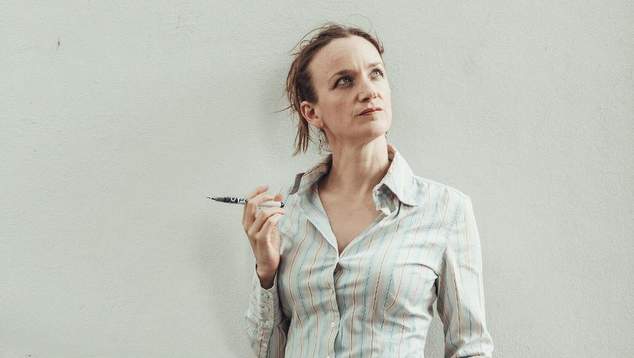 Kate Smurthwaite is one of Britain's most interesting political comedians. She's had a string of successful shows over the last decade that have entertained Britons, and and she's a regular commentator on social issues, appearing on chat shows and news broadcasts.
The show she's bringing to her first appearance at Fringe World though is much more personal. ForniKATEress sees Smurthwaite talking about her non-monogamous dating life and polyamorous relationships.
"Historically my shows have been much more overtly political, really talking about specific government members and policies, but this year I'm almost taking a break and writing show that is extremely personal."
"Everything I say in this show is completely true, and I find myself on stage thinking "I'm going to tell another hundred people about the orgy, okay – let's do it!"
Smurthwaite says non-monogamous relationships is something that society often doesn't know how to react to. The writer says she often encounters a somewhat sexist proposition when discussing topics on television that assumes she's only one got one partner, and that she's also somewhat subservient to her partner's views.
"When you're a woman and you talk about your life, or even something just as simple as the clothes you wear, or how you dress, the interviewer always feels this need to say 'What does your partner think?'"
"It's weird that we think women can't do things without quickly checking what men think about it."
Smurthwaite said when she responds to interviews with "Well, I have several partners" they can't shut the conversation down quick enough. "They think I'm going to say something disgusting and unfit for broadcast!"
While it's often proclaimed that polyamorous relationships are a rarity, Smurthwaite says the reality is monogamy is not as common as we're led to believe.
"Interestingly, I don't know if you remember but there was a site in the US called Ashley Madison. Which was not for polyamorous people, but monogamous people who were married and wanted to have an affair. They had a big data breach and there were millions and millions of people on there, and undoubtedly there were people whose wife or husband was also on there.
"It's shame really if you think that there are lots of people out there who would like to be non-monogamous and they're too embarrassed to say it out loud and they feel like if they do talk to their partner they're going to be told 'you're awful, you're a terrible person.'"
Smurthwaite said she thinks it would be better if people could just be more open about what they wanted it their relationship.
"There are a lot of people out there who are thinking monogamy isn't for them, and some of them are having affairs, and other are just sitting there being quite unhappy, and probably their partner is sitting across from them at the breakfast table feeling exactly the same."
"I'm not against monogamy, but I am against it, if people are walking into without asking the question 'Is this really what I want?'
"I'm against the idea that we all walk into relationships and assume that they all look the same, and there's only one way to have a relationships.
"I think relationships are much better if you have a discussion about what you want and expect, and what the rules are." Smurthwaite said.
While she's well known for her many TV and radio appearances in the United Kingdom, the thing which has brought Smurthwaite the most attention overseas is a clip of one of her TV show appearance.
The Atheist Bitch Slap, was the title a YouTuber gave to Smurthwaite's comments in a religious debate and the clip was viewed millions of times.
"I didn't give it that name." Smurthwaite said, "I was just having an argument with people who I thought we being unreasonable. That clip, which is from 10 years ago has had a life of its own!"
Smurthwaite's show ForniKATEress is part of Fringe World from 26th January until 7th February, also check out her other show Late with Kate.
Graeme Watson
---
Support OUTinPerth
Thanks for reading OUTinPerth. We can only create LGBTIQA+ focused media with your help.
If you can help support our work, please consider assisting us through a one-off contribution to our GoFundMe campaign, or a regular contribution through our Patreon appeal.