Labor drops LGBTI vilification protections in latest policy document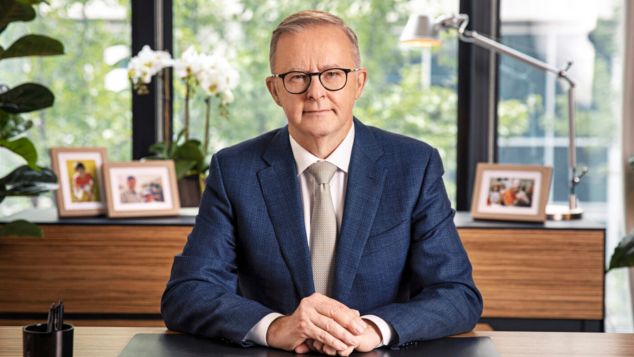 Concern has been raised over the Labor Party's latest draft national policy platform as it removes many of the previous commitments the party had made to LGBTIQA+ rights.
Rights group Just.Equal Australia has condemned the party's decision to weaken what they describe as "the already sparse LGBTIQA+ commitments in its national platform."
LGBTIQA+ advocate, Alastair Lawrie, raised the alarm, pointing out that Labor's draft 2023 platform has dropped its commitment to protect LGBTIQA+ people from vilification, while re-affirming Labor's commitment to prohibit religious vilification.

Lawrie has also noted that Labor has dumped a commitment to affordable health care for trans and gender diverse people, and its commitment to support intersex people and their advocates.
Just.Equal Australia spokespeople, Rodney Croome and Sally Goldner, described the weakening of Labor's platform as a betrayal.
"At a time when vilification against our community is on the rise it is a betrayal for Labor, a party with a supposedly strong commitment to social justice and equality, to drop its commitment to national LGBTIQA+ anti-vilification protections", Croome said.
"Just.Equal's voter survey after the 2021 federal election found many LGBTIQA+ people who voted Labor in 2019 deserted to the Greens in 2021 due to Labor's weak record. It seems Labor's leadership is intent on accelerating that trend."
Croome said the weak draft platform comes at a time when the Albanese Government has delayed a report into discrimination against LGBTIQA+ students and staff in faith-based schools and appears to be retreating from its pre-election promise to count LGBTIQA+ people in the next Census.
"We urge every LGBTIQA+ community organisation and individual to write to Labor's draft platform consultation urging the Party to support the issues that are important to them."
Sally Goldner said she is deeply disappointed Labor has weakened its commitment to trans and gender diverse people at a time when anti-trans discrimination and hatred is at fever pitch.
"Labor has caved in to the bullies by abandoning its commitment to affordable health care."
"We need stronger leadership from the Government if we are to stem the tide of anti-trans hate."
"It is also very disappointing to see Labor back down from its previous commitments to the rights of intersex people, especially as jurisdictions like the ACT move toward greater protection of those rights."
Goldner repeated Just.Equal's call for an LGBTIQA+ Human Rights Commissioner at the Australian Human Rights Commission.
"An LGBTIQA+ Human Rights Commissioner will be a key voice on our issues to government and will help prevent future backsliding", she said.
Alistair Lawrie described Labor's weakened platform as so "generic and bland" it is almost "meaningless". He also urged concerned LGBTIQA+ people to write to the platform consultation.
Earlier this year, Just.Equal released a survey of LGBTIQA+ voting patterns at the last two elections. It found that 1 in 5 LGBTIQA+ people who voted Labor in 2019 switched to the Greens in 2021. It also found LGBTIQA+ issues were among the main drivers of this trend, including Labor's support for the Morrison Government's Religious Discrimination Bill that would have rolled back existing LGBTIQA+ discrimination protections.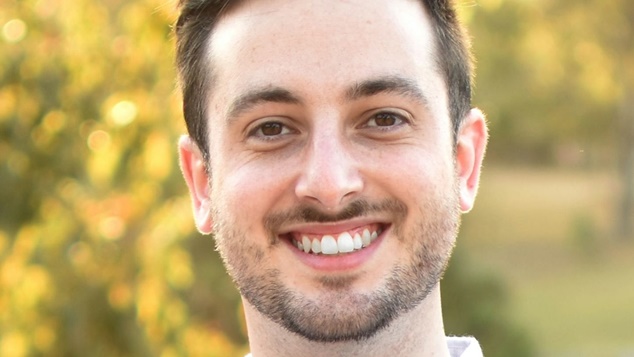 The Australian Greens LGBTIQA+ spokesperson, Stephen Bates, said the removal of the previous commitments was outrageous and should be condemned.
"At a time when LGBTIQA+ people, particularly the trans and gender diverse community, are being subjected to growing hate, threats and extremism, the removal of Labor's pre-election positions are unconscionable." Bates said in a statement.
"If those in Labor are so insistent that this platform is just a draft, I challenge them to publicly affirm their commitment to use all levers available to them – like convincing their local branches, state branch delegates and affiliated unions – to amend the platform.
"Between Labor's pre-election National Platform in 2021 and today's, we have witnessed a national hate tour and neo-nazi rally against trans and gender-diverse Australians, and attacks and threats of violence against Drag Story Times and artistry.
"We are experiencing a storm of social media abuse and harmful national debate about our right to exist and live with equality, respect and safety.
"It is deeply concerning that these changes could be the basis of Labor introducing their version of the Morrison-era Religious Discrimination Bill next year. Such a Bill could well permit, in law, vilification against LGBTIQA+ people and several other cohorts under the guise of religious freedom.
"I condemn Labor's removal of these commitments in their new National Platform in the strongest possible terms. Our LGBTIQA+ community in Australia deserves better than Labor's erasure of our identities and our struggles.
Bates said Labor was telling voters that the Greens were the only party who truly supported LGBTIQA+ rights.
"This draft platform suggests that the Greens are the only party truly committed to LGBTIQA+ rights.
"LGBTIQA+ rights are non-negotiable. The Greens will always stand in solidarity against hatred and bigotry. We deserve to feel safe, respected, and valued, living our lives treated as equals and free from discrimination."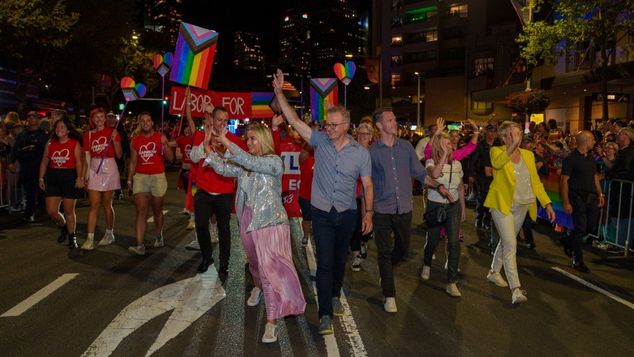 Prime Minister Anthony Albanese has previously defended the party's decision to cull LGBTIQA+ rights from its policy document.
In an interview with OUTinPerth in 2019 the then opposition leader said that he believed a removal of specific statements in the policy document did not reflect walking away from LGBTIQA+ rights.
A spokesperson for the party has stressed that the current document is only a draft.
"Labor's national conference will meet in Brisbane this August." the spokesperson said.
"National conference will update Labor's platform to set out how the Albanese government will advance our agenda of fairness and create a better future for all Australians."
The spokesperson noted after submissions from branch members and affiliated unions, the conference of 400 delegates, Labor's "highest decision-making forum", will decide on the final wording of the platform.
OIP Staff, 02-06-23 14:00 Statement from Labor party added. 
---

You can support our work by subscribing to our Patreon
or contributing to our GoFundMe campaign.