Legendary fashion designer Karl Lagerfeld dies aged 85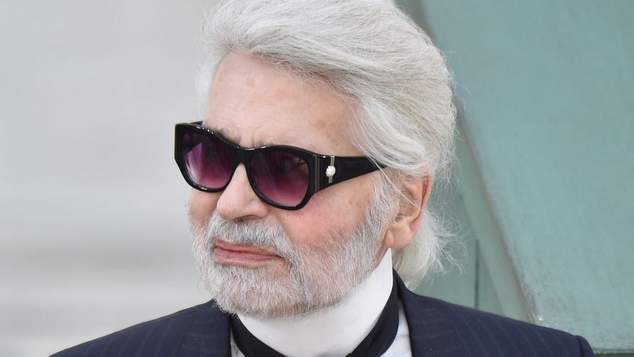 Fashion designer Karl Lagerfeld has died aged 85.
The German fashion designer who spent over 30 years as the head of fashion label Chanel has been rumoured to be ill health in recent months.
The fashion label has confirmed his passing saying he was left behind an extraordinary legacy.
"Driven by a phenomenal sense of creativity, Karl was passionate, powerful and intensely curious," the statement said.
"He leaves behind an extraordinary legacy as one of the greatest designers of our time, and there are no words to express how much he will be missed." the label said in a statement.
Lagerfeld was the Creative Director of Chanel from 1963 until his death, he was also Creative Director of Italian Fur and Leather fashion house Fendi and had his own eponymous label.
The fashion icon was always recognisable with his white hair pulled into a ponytail, black sunglasses, fingerless gloves and starched collars.
Tributes have flowed from the worlds of fashion and entertainment, fellow designer Donatella Versace described Lagerfeld as a genius.
"Karl your genius touched the lives of so many, especially Gianni and I." Versace posted to her Instagram account.  "We will never forget your incredible talent and endless inspiration. We were always learning from you."
Vogue editor Anna Wintour posted a detailed tribute to the designer describing him as someone who was both wicked and funny.
"Today the world lost a giant among men. Karl was so much more than our greatest and most prolific designer—his creative genius was breathtaking and to be his friend was an exceptional gift. Karl was brilliant, he was wicked, he was funny, he was generous beyond measure, and he was deeply kind. I will miss him so very much." Wintour said.
OIP Staff
---