LINK Dance Company explore the power of dance in 'The Body Politic'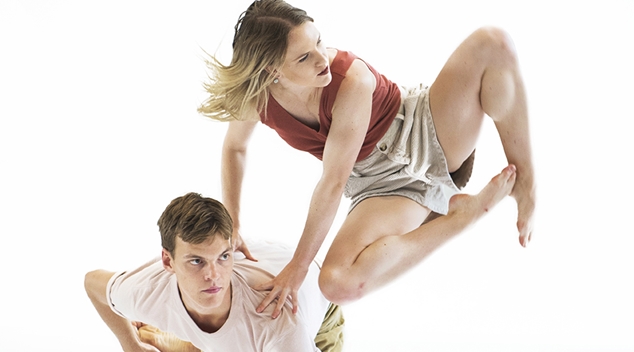 WAAPA's graduate dance company LINK are presenting an exciting triple bill of new dance works this May.
The Body Politic is choreographed on the LINK Dance Company by visiting Israeli choreographer Niv Marinberg, Co3 founding Artistic Director Raewyn Hill, and WAAPA graduate Scott Elstermann, the first Australian to win a prestigious Pina Bausch fellowship.
Marinberg's original work, Chasing Breath, explores how time is perceived and the way emotion – and breath – affects it. The choreographer's resume includes working as rehearsal director and tour manager for L-E-V Compant, the Israeli dance ensemble created by Sharon Eyal and Gai Behar, working as assistant choreographer at the Royal Danish Opera, StaatsOper Berlin, Israeli Opera House and more.
Carnivale.3 from Raewyn Hill fuses images of bull-fighting with the trance-like pandemonium of the Dancing Plague of 1518 France, set to the original music from award-winning composer Eden Mulholland.
The final work from from emerging choreographer Scott Elstermann, entitled Shrink, with original music from WAAPA lecturer Michael Terren.
"This piece examines ideas of power, autonomy and conformity through a flexible and diminishing space," Elstermann says of the piece.
The LINK dancers, this year made up entirely of WAAPA graduates, are ready to impress in The Body Politic, before touring the show to France later in the year.
The Body Politic will be at ECU's Geoff Gibss Theatre from Wednesday 22nd – Friday 24th May. Tickets and more information available from waapa.ecu.edu.au/boxoffice