Long-time closeted character to come out on 'The Simpsons'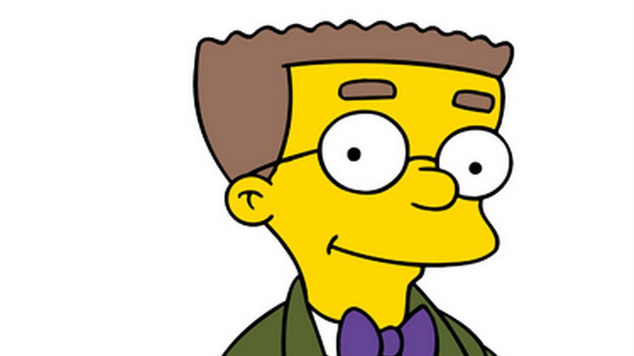 A much-loved character is due to come out after 27 years on Fox's 'The Simpsons', growing the LGBT community in fictional Springfield.
One of the longest-running gags in the decades long series is Waylon Smithers closeted, unrequited love for his oblivious, elderly boss Mr Burns. Now, the glaring tension of the dynamic will be dispelled to make way for an all new out-of-the-closet Smithers.
Simpsons writer Rob LaZebnik says the story arc is a result of his own son's coming out.
I thought 'What better way to tell my son I love him than to write a cartoon about it?," he told New York Post.
LaZebnik's son Johnny said his father's support is hardly a revelation.
"He's unbelievably accepting," Johnny said, "He once sent me an email, and the header was just 'How does Grindr work?'
The Simpsons have addressed LGBTIQ issues on a number of occasions in the programs long history, with Marge's sister Patty coming out as a lesbian in Season 16 and the iconic 1997 episode 'Homer's Phobia' guest starring John Waters who challenges Homer's notions of masculinity and asserted a clear condemnation of homophobia.
Smithers' coming out episode 'The Burns Cage' will air in Australia later this year.
OIP Staff