Louise Pratt Labels Joe Bullock an Anti-Choice Homophobe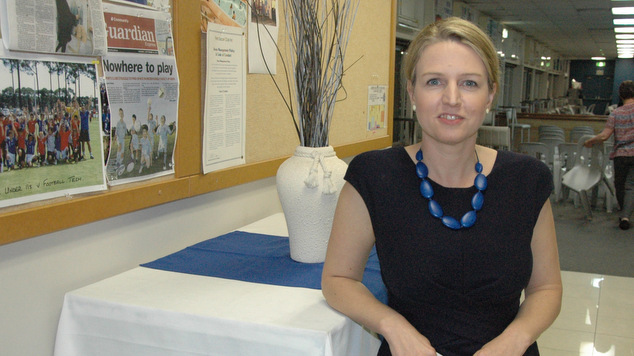 Labor Senator Louise Pratt is expected to concede defeat in the WA senate election later today.
The incumbent Senator who was dropped to the second slot on her party's ticket has not held back on sharing her thoughts about the man who has replaced her labeling him an "Anti-choice homophobe".
Speaking to The West Australian Senator Pratt said the majority of Labor supporters were disappointed that Mr Bullock was heading to Canberra.
"The emerging result is a great disappointment to me and the overwhelming majority of Labor supporters," she said. "The prospect of being replaced by Joe Bullock who is someone who has proven himself, over many decades, to be deeply homophobic, anti-choice and indeed disloyal to the very party he has been elected to represent.
"It's deeply concerning a factional power grab was privileged over principles deeply held by an overwhelming number of party members."
Last year the Labor party voted to put Unionist Joe Bullock at the top of it's ticket for the Senate race. Mr Bullock secured the top spot with backing from many unions, alongside the right wing shop assistants union which e was the head of, he also received backing from the left wing unions including United Voice.
United Voice have now shared that backing Mr Bullock was part of a deal to allow Simone McGurk to be the candidate for Fremantle in the WA state election. Ms McGurk successfully won the election last year taking back the seat of Fremantle from the independent member Adele Carles. Mr Bullock has denied that there was a deal.
Speaking to Fairfax Media Senator Pratt said that SDA Union that Mr Bullock headed had too much power in the selection of candidates.
"The SDA is a large voting bloc in the ALP and they consistently use this bloc to pre-select members of parliament who are anti-marriage equality and anti-choice," Senator Pratt said.
"I'm ashamed that a factional power grab was privileged over principles held by an overwhelming number of party members in Western Australia."
Last week United Voice withdrew it's support for Mr Bullock following the publication of a series of controversial comments. It was revealed that in a talk to a Christian group last November Mr Bullock described the members of the Labor party as mad. Mr Bullock also questioned if Senator Pratt was a lesbian because her partner had transitioned gender.
The final result of the election will see The Liberal Party having three seats alongside The Greens' Senator Scott Ludlum, Zhenya Wang representing the Palmer United Party and Labor's Joe Bullock.