Lucy Durack shares her love of Disney tunes and musical numbers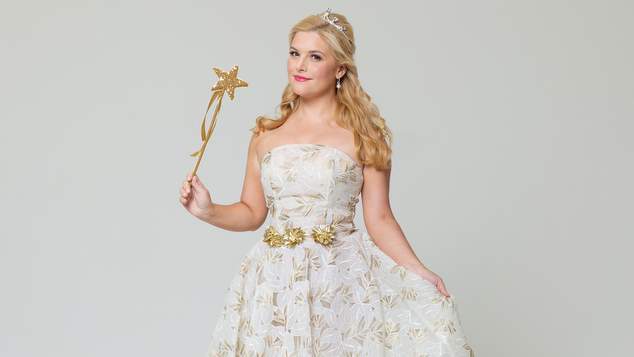 Lucy Durack is heading back to Perth and teaming up with the Western Australian Symphony Orchestra for a show that celebrates her love of Disney tunes and musical numbers.
Picking which songs to perform has been a challenging task for Durack and her creative team, her love of a Disney tune is expansive and she realises she'll have to make sacrifices to keep the show to a realistic run time.
"Most of them are songs that people know, there's one or two more musical numbers that maybe only more musical theatre fans will know, but they're all very melodic – I didn't want anything too outlandish." Durack says while we chat over the phone.
Playing a home town show is something Durack is looking forward to, she realises the audience is going to be well populated with family and friends, as well as long term fans.
"Its a real treat to come home and to have my husband directing, it's a whole big family affair. We'll be staying with my Mum and Dad, but the best bit is we'll be performing with the most beautiful orchestra. It's actually heaven on earth getting to sing with an orchestra, but our own WA Symphony Orchestra – that's the icing on the cake."
During the show Durack will also sing two jazz numbers, she reveals they're both very important for family members.
"One I sang at one sisters wedding, and the other I sang at the other sister's wedding, they're both going to be there – so it's a special family treat."
Joining Durack for the show's is acclaimed musical theatre performer Simon Gleeson, who delivered show stopping performances when he appeared in Les Miserables a few years ago.
"We're going to do some duets and then he's going to sing some solo songs, I can hardly believe my luck that he's coming with me."
Durack declares she's a total fangirl for Gleeson, recalling that he and wife Natalie O'Donnell were both students at WAAPA when she was in high school.
"I became a huge fan and just went and watched everything they were in, we've since worked together and become really close friends, but as a teenage girl I used to look up to them so much and I really wanted to go to WAAPA just to be like them." Durack reveals.
Durack admits she was the kid who was constantly singing Disney songs and recreating the classics musicals.
"I grew up on a diet of The Sound of Music, Mary Poppins and Grease, any kind of musical movie was my absolute jam."
Durack credits her high school musicals at John XXIII College and the enthusiastic staff for her early start in the world of musicals, saying if it wasn't for the suggestions from her teachers she'd never have discovered singing as a career option.
While Durack is best known for her leading role playing Glinda in Wicked, she also got to play the same character in the new version of The Wizard of Oz when it toured the east coast of Australia. The show reunited her with Jemma Rix who play Elphaba when Wicked played in Perth.
Durack said it was a lot of fun to revisit the world of Oz, but it was also nice not to be the lead in the show.
"It ended up being so much more of a beautiful experience that we were anticipating, because the revival created by Andrew Lloyd Webber is amazing. He wrote five new songs for the show. Jemma's was fierce, and mine was really beautiful. I'm going to sing it in the concert."
Having spent years in the cast of Wicked Durack confirms that she could probably walk on stage and do the show tomorrow if needed, it's ingrained into her body.
Durack left the show after it last played in Perth, the production continued on with a new actor taking over the role she had played eight shows a week for years.
A few months down the track though she received an urgent phone call, the new actor had fallen ill and producers asked if she could drop everything, fly to Singapore, and open the show's new season.
"I was like 'Oh My God, I don't know if I can remember it.' I hadn't done it for months and months."
Within hours Durack was on a plane and reading the script for the show which was scheduled to open the next night.
"I did a tech run at midday and then that night we opened, but as soon as I put the costume on I thought 'Yeah – I'm back, I remember how this goes.'
"It's a bit like hymns or nursery rhymes you learn as children, once you've done them a certain number of times it passes a point where it's in your brain and will never go away."
Join Lucy Durack, and special guest Simon Gleeson, and the West Australian Symphony Orchestra for Lucy Durack Sings the Musicals on the 8th and 9th March.  
Graeme Watson
---