Lyle Shelton: No concessions on plebiscite details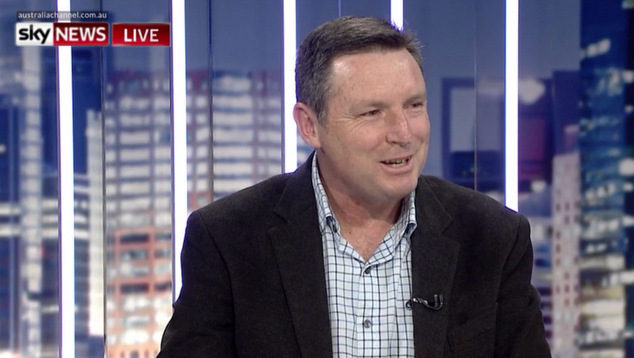 Lyle Shelton, the Managing Director of the Australian Christian Lobby (ACL), has declared the opponents of marriage equality are not prepared to give up any of the elements of the plebiscite that the government has already announced.
"The public funding is non-negotiable – absolutely," Shelton told Christina Keneally who was filling in for Patricia Karvelas on the SKY News program Karvelas.
Shelton's comments came as the Attorney General George Brandis prepared to meet with his counterpart Mark Dreyfus in the hope that the government could gain Labor's essential support for the plebiscite legislation.
The ACL said government funding was essential for the NO campaign to get their message out to the Australian people.
"We've got a huge education task ahead of us. We are up against a media that is very much supporting gay marriage, as is their right, but we need to get our point of view across." Shelton said.
Shelton said he thought the date early February date proposed for the plebiscite was too soon, but said the proposed question was probably reasonable as neither side was completely happy with it.
The outspoken ACL leader said the NO campaign had already made concessions by accepting a level of funding that was lower than what was given for the republican campaign, and it would be unacceptable if the government made any changes to appease the Labor party.
Shelton said there was a knowledge gap in the community about the effects of allowing same sex couples to marry.
During the interview Keneally, a former Premier of NSW, and Shelton argued about their individual biblical interpretations in relation to the marriage debate.
Shelton repeated his call that society should be concerned about demands he believes gay men will make for commercial surrogacy if marriage equality is granted.
Keneally asked Shelton if, based on his reasoning for opposing marriage equality, he would also be opposed to Australia's no-fault divorce laws which were introduced in the 1970s.
Shelton said it was disappointing that the separation period for get a divorce was only one year as many politicians had proposed a two years period. Shelton said he believed if couples had to wait longer to get a divorce it would have a big effect on the divorce rate.
"There's no doubt that changing marriage from a covenant to a contract has had huge consequences throughout society." Shelton said adding that the change had not been for the better.
Shadow Attorney General Mark Dreyfus has clarified that his meeting with Senator Brandis is not a negotiation over details of the plebiscite but simply an opportunity to discuss the proposed legislation before its considered by the Labor party at their upcoming caucus meeting.
OIP Staff, image: screen grab – SKY NEWS