The Greens' Lynn MacLaren to speak at snap action rally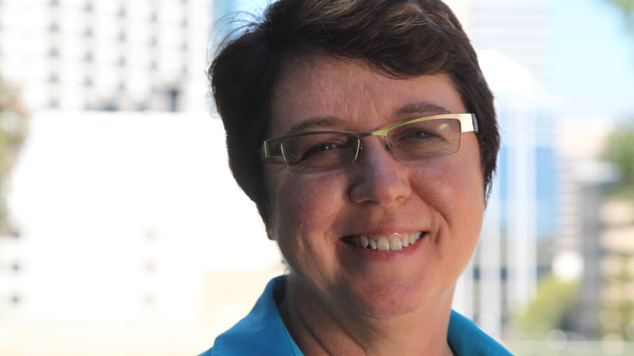 The Greens Lynn MacLaren is one of several speakers heading down to s snap rally in Perth this evening. The Stand Up for Safe Schools rally is taking place in the Murray Street Mall at 6pm.
MacLaren has said that an attack on the Safe Schools Coalition could result in long-lasting damage to LBGTI youth, and the federal government's plan to wind back the program is unacceptable.
"I will join hundreds of supporters in the Murray Street Mall this evening to speak out against the Turnbull Government's decision to scale back this brilliant initiative," Ms MacLaren said in a statement.
"For many young gay, trans, lesbian, bisexual or questioning students, the realisation that they are not straight can be a troubling time, without the added trauma of instances of homophobic bullying from his or her peers,"
"Many LGBTI adults still carry the scars of the trauma they suffered as a result of the bullying and intimidation they encountered because of their sexuality during their teenage years.
Ms MacLaren said the issue should be a concern to everyone and the safety of LGBTI youth was not a marginal issue.
"This is not a marginal issue. It is accepted that between eight and 15% of people identify as non-heterosexual.
"Everyone has the right to an education free from bullying and intimidation and everything possible needs to be done to ensure all young people feel safe at school."
Organiser Faridah Iqbal appeared on RTRFM's 'All Things Queer' radio show this morning and said organisers were confident of getting a good turn out to the snap-action protest.
"We're expecting a few hundred people and we've got a fantastic line up of speakers." Iqbal said, "We've got students, parents and teachers speaking including Melissa Scarr, the mother of an eleven year old transgender boy, who was recently featured in the newspaper, she'll be speaking about his experiences in primary school."
The rally is just one of several community actions planned over the next week. Protesters are also expected to march from Melbourne's State Library to the Flinders' Street station at 6pm this evening, while protesters in Brisbane are expected to gather in King George Square at 5:30pm.
Further rallies have been announced for Sydney, Geelong and Adelaide on Wednesday, while residents in Ballarat will voice their concerns on March 2nd.
The Stand Up for Safe Schools Snap Rally is on at Murray Street, Perth, on 21 March at 6pm.