March Film Reviews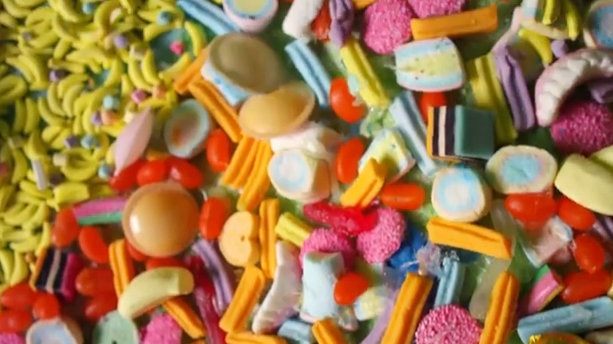 That Sugar Film (PG)
Directed by Damon Gameau
Damon Gameau first stopped eating sugar to impress his girlfriend. Now married, with a child on the way, he started eating sugar again to document its effect on the body. The interesting and scary part of his undertaking is that for 60 days he consumed 40 teaspoons of sugar a day by only eating 'healthy' foods. The upbeat music and catchy graphics inform us about hidden sugar in our foods and the effect it has on our health and our moods. Gameau visits the United States and an Aboriginal community to show the worst sugar can do. He shows how fat has been demonised and draws interesting and informative parallels between sugar and nicotine propaganda. With cameos from the likes of Stephen Fry, Isabel Lucas and Brenton Thwaites, interviews with Gary Taubes, Michael Moss and Kimber Stanhope, That Sugar Film will change the way you look at food.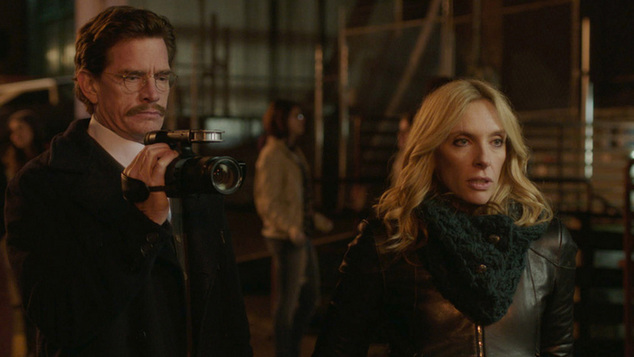 Lucky Them (M)
Directed byMegan Griffiths
Once again the irrepressible Toni Collette takes on a quirky character – this time as Seattle veteran rock journalist Ellie Klug. The middle-aged journalist seems to have lost her way and is given a last chance assignment by her editor to find out what happened to Matthew Smith. Apart from being the rock god to a generation a decade ago, he also happened to be her boyfriend when he disappeared. Desperation forces her to team up with a daggy but wealthy friend Charlie (Thomas Haden Church), who wants to make a documentary of the search. During their road trip in the 'submarine on wheels', Ellie is forced to revisit her relationship with Matthew in order to solve the mystery of his disappearance. Apart from a cameo appearance, the endpoint of the road journey is not as important as the discoveries made along the way about love, loss and relationships.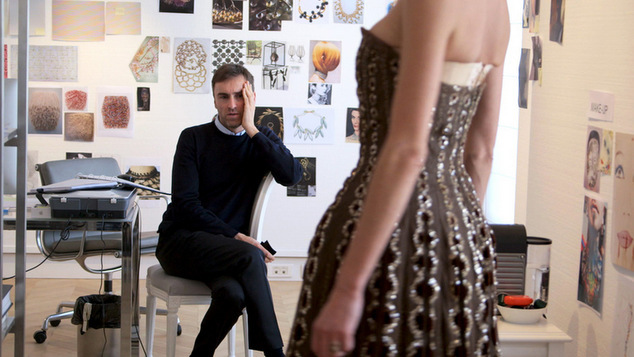 Dior and I (M)
Directed byFrédéric Tcheng
Newly appointed creative director Raf Simons has 8 weeks to come up with an haute couture collection for Dior. Cameras have intimate access to each step and drama of the creative process at the iconic Paris fashion house. But what makes this film exceptional is that the level-headed Simons is not only overshadowed by 60 years of tradition, but Christian Dior's ghost is hovering in the background. Extracts are read from his memoirs as archival footage shows the Dior founder when he created his early feminine and romantic collectionsof clothes. Simons visits art galleries and Dior's pink and grey childhood home for inspiration and Dior traces his love of flowers back to his mother in his memoir. As the deadline draws nearer, Dior's spirit hovers over everyone in the workshop and, with no expense spared, the runway finale is a celebration that combines tradition and innovation.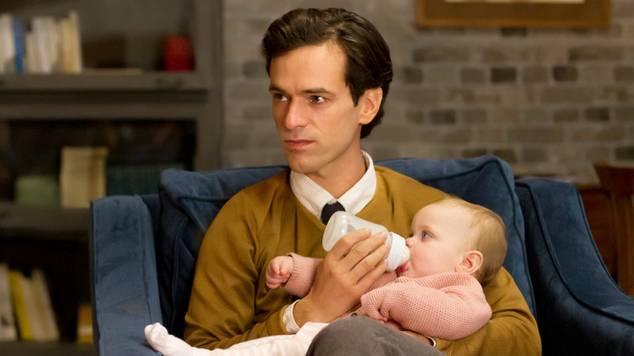 The New Girlfriend (M)
Directed by Francois Ozon
Claire (Anaïs Demoustier) grieves the loss of her friend Laura (Isild Le Besco) but keeps her promise to help her friend's husband, David (Romain Duris) with their newborn daughter Lucie. On an unannounced visit, Claire finds David comforting the baby while wearing his dead wife's clothing. This film is not a cross-dressing farce but rather a psychological drama (based on a Ruth Rendell short story) that looks at the complexity of gender identity and the ever-shifting dynamics of desire. It also brings out the humour of the situation as Claire changes David's name to Virginia in her phone and keeps their activities from her husband Gilles (Raphael Personnaz). Romain Duris looks good in a dress and Claire is forced into the background as Virginia attracts all the attention when they are out in public.
The New Girlfriend screens as part of the French Film Festival from 19 March to 7 April.
Lezly Herbert