Mark Latham uses inaugural speech to attack 'fluid sexuality'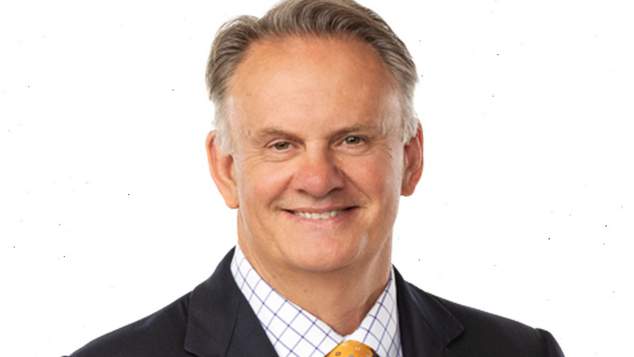 One Nation's NSW leader Mark Latham has used his inaugural speech in the NSW parliament to attack gender and sexual fluidity, and voice support for embattled rugby player Israel Folau.
Latham spoke of his appreciation of western society saying from the enlightenment to the industrial revolution there had been major advancements in health care and education, architecture, engineering, information technology, free speech and the rule of law.
Returning to political life fourteen years after he ended his federal political career, Latham said "leftist elites" were doing all they could to sneer at the achievements of western society and were intolerant of diversity, religion and nationalism.
"They preach diversity but practice a suffocating cultural conformity, wanting everyone to be just like them. They argue for inclusion but as soon as a Christian, a conservative, a libertarian, a nationalist, a working-class larrikin, an outsider from the vast suburbs and regions of our nation disagrees with them, they crank up their PC-outrage machine to exclude them from society." Mark Latham told the chamber.
"They are tolerant of everything except dissenting values and opinions meaning, of course, they are tolerant of nothing that matters, only themselves."
Latham said he was opposed to schools including programs like Safe Schools, which was designed to reduce bullying of LGBTIQ+ students, or celebrating Wear It Purple Day.
Latham said working class battlers wanted; "the right to speak their mind; to say they love their country and want Australia Day to stay; to practice their Christianity, openly and freely; to send their children to school without the garbage of Safe Schools, Wear-It-Purple days, "HeadRest" indoctrination and the other crackpot theories making some New South Wales classrooms more like a Hare Krishna meeting than actual education."
The One Nation leader said he rejected the idea that people's sexuality and gender could be fluid.
"The New Left are the new primitives of our time, junking the importance of evidence, of recorded history, of biological science, to pretend that all parts of our lives, especially race, gender and sexuality can be fluid, that everything we know and feel around us is, in fact, "socially constructed", that is what they say, "socially constructed". They are peddling fake news."
Latham said schools risked becoming "gender fluid factories" and argued that as very few people were transgender, more attention should be given to 'mainstream Australians'.
Later in his speech Latham said NSW education system had been damaged by former Education Minister Adrian Piccoli.
"The Nationals used to believe in the basics of school education. Sure, they are still committed to young people learning the alphabet, but it is the LGBTQI-WTF version." Latham said.
Read the whole speech in Hansard. 
OIP Staff
---