Melissa Manchester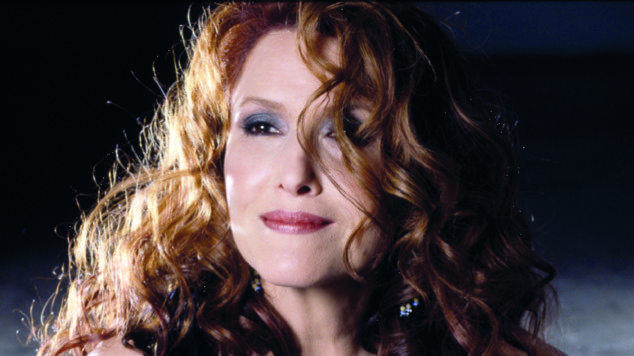 Melissa Manchester is making her first trip to Western Australia in November to perform at The Regal Theatre in November. Today the chart topping songstress is an Adjunct Professor at the University of Southern California where she teaches students the craft of singing but as she told OUTinPerth from her Los Angeles home she can't wait to be back on the road.
Manchester grew up around music, 'It was our version of normal', is her description of growing up in a house where her father was a professional bassoonist for the New York Metropolitan Opera. She attended the High School of Performing Arts, the school that the movie FAME was based on and after graduating her big break into the music industry came in 1971 via contemporaries Bette Midler and Barry Manilow.
'We sort of discovered each other', says Manchester, 'Barry and I knew each other from singing jingles, and he' become Bette's Music Director. She was playing at the Continental Bathhouses and I was playing up the street at a club called The Focus. They came to see me one night. After my set I went over and introduced myself and said hello to Barry. I asked Bette what she had been doing, because she'd just been on the Johnny Carson show for the first time and made the whole country crazy.
'She told me she was getting ready for her Carnegie Hall debut, so I asked if she was going to have any background singers. She said "Gee, I don't know, would you like to sing in back of me?" [laughs] I told her I'd rather sing instead of her, but in the meantime that would do.
While Manchester is credited as being an original 'Harlette' Bette Midler's long standing trio of backing singers, she was soon out making records of her own. In 1979 Manchester scored one her biggest hits with her version of Peter Allen/Carol Bayer-Sager song, 'Don't Cry Out Loud'
'Peter Allen was a precious friend of mine, when I first heard him sing it, it was a very quiet version, and I thought, "What a gorgeous lullaby, that's the song I want to sing", and when I got into the studio it was this giant anthem! I said "Are You kidding me? This is the antithesis of what I thought this song was going to be", but somehow it ended up resonating with people and I'm grateful for that.
Another highlight of Manchester's career came in 1982 when she won a Grammy for her recording 'You Should Hear She Talks About You', surprisingly her biggest hit was not one of the power ballad's that her career was built on but a new wave dance tune that encapsulates the sound of the early 1980's.
Last year Manchester's music featured heavily in the independent film Dirty Girl and she's proud that her music was the soundtrack to a heartfelt story, 'It's about these two teenagers, a boy and girl who meet in detention class, because their incorrigible, the thing about the boy is that's he's just gay and fabulous but he has no one to talk to in his family or in his community, so the way he relates to the world is through my music.' The film features nine of Manchester's classic tunes and she wrote a new song for the film with cast member Mary Steenburgen. The song made the short list for this year's Academy Award nominations.
The Academy Awards is familiar territory for Manchester, who was once received two nominations for best song in the one year. 'I got a chance to wear very high heels and a Bob Mackie gown,' she recalls, 'Those moments are officially bigger than the dream, you're body can hardly contain the moment!'
Melissa Manchester and Joe Longthorne play The Regal Theatre on Wednesday, November 7.