Michael Kirby: The 'jury's out' on Morrison's love for LGBTI Australians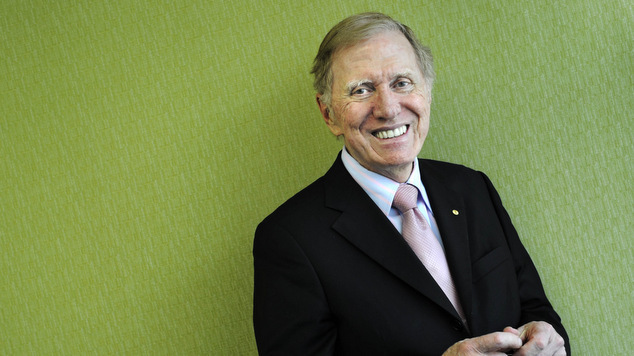 Former High Court judge Michael Kirby says the jury is still out on whether Prime Minister Scott Morrison's proclaimed love for all Australians also includes LGBTI Australians.
The respected justice and legal scholar was speaking at the 2018 Australian Ally Conference in Perth during the week and on Friday night delivered the third annual human rights lecture at Curtin University.
The Australian has reported that Kirby criticised the Prime Minister's recent comments about a school program in Victoria which uses a role playing exercise where students wonder what it might be like to be same-sex attracted.

The Prime Minister said thinking about the program made his "skin curl" and said it was one of the reasons he chose to send his daughters to a private school.
Michael Kirby said it was entirely up to the Prime Minister and his wife where he chose to educate his children, but the Prime Minister comments resonated an old fashioned approach to sex and relationship education.
Kirby said he had grown up at a time when people were forced to be silent about their sexuality and keep their same-sex attraction a secret.
The former High court judged said he welcomed the Prime Minister's first speech where he declared he loved all Australians, but LGBTI Australians would be needing some more evidence.
"But the jury is still out on whether he really does 'love' LGBTIQ citizens or simply knows that they exist and tolerates them because he has no choice and so long as they remain silent.
"It has to be said quite bluntly to our new Prime Minister that from national leaders, leadership is expected," Kirby said.
OIP Staff
---