Megan Mullally pulls out of tour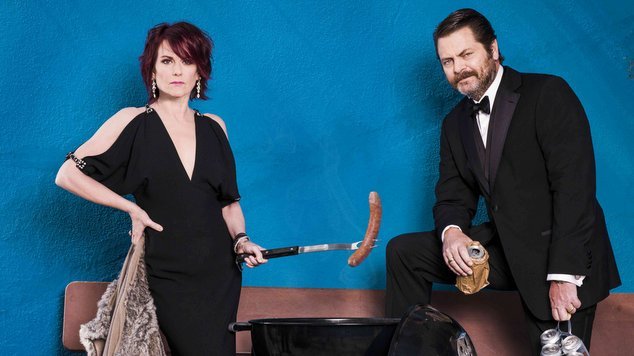 Fans of Megan Mullally who snapped up tickets to her upcoming Australian tour are going to be disappointed.
The tour promoter Live Nation have just announced that Mullally's going to be a no-show and instead of seeing Mullally's comedy show with husband Nick Offerman, punters will now only get to see Offerman's solo show.
An "unforeseen scheduling conflict" has been cited as the reason for the cancellation. Mullally is no longer able to tour early next year as she starts a major film production overlapping directly with her Australian dates.
There are no changes to the current tour dates, times or venues. Tickets for each show will remain valid for the new performance – Nick Offerman's solo show 'Full Bush'.
If you were however only heading to the show because you've got every box set of 'Will and Grace' and have no interest in Mr Offerman, star of  'Parks and Recreation', you can get a full refund as long as it's submitted before January 19th, 2016.
OIP Staff