Music Reviews: Find new fresh sounds for your ears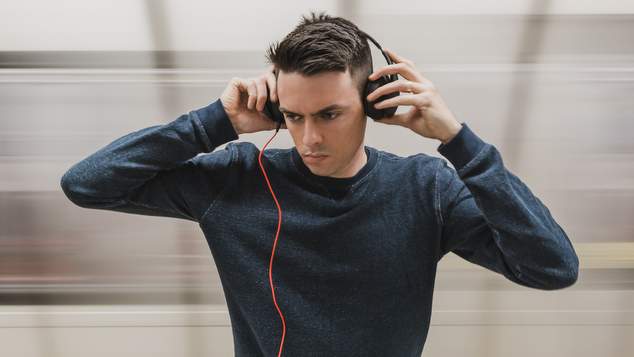 Looking for some new music to listen to? Here's some of the latest tunes and albums to arrive in the OUTinPerth office.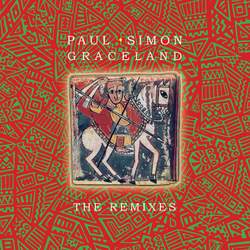 Paul Simon
Graceland Remixed
★★★
Thirty two years after its original release, Paul Simon's iconic album is given a remix makeover by some of the biggest names in EDM. It's hard to make it through this album without constantly asking why? There are some interesting results though. Groove Armada rework You Can Call Me Al into a glitchy cut and paste that builds up over three minutes until the familiar horn line comes in, before it descends back into a soundscape. Elsewhere Thievery Corporation turn Diamonds on the Soles of Her Shoes into a percussion filled funkfest. Joris Voorn transforms Homeless into a euphoric dance number. If this is one of your favourite albums, you may be horrified.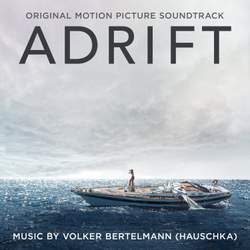 Adrift Soundtrack
Volker Bertelmann AKA Hauschka
★★★★
The score for this upcoming film, created by German composer Volker Bertelmann, is a stunningly beautiful mix of piano and strings that delivers emotion triggering tunes provoking melancholy, sadness and at times dark foreboding. Will You Marry Me, Salvation, So Far North, and Destination Unknown are some of the highlights. This work is much more symphonic and grand than some of the work he's done under his Hauschka moniker, it's very beautiful.
---
Fresh Tracks: Troye Sivan – Bloom it's about flowers Beth Orton and The Chemical Brothers – I Never Asked to be Your Mountain recorded almost two decades ago, this Tim Buckley cover was recently discovered down the back of the couch Kamasi Washington – Street Fighter Mas chilled out and funky jazz The Internet – Come Over sultry Luke Howard – I Still Dream About You, Sometimes But Not Always a luscious slice of orchestral beauty Craig Armstrong – If You Should Fall tender piece from the film composers forthcoming solo album Matthew Herbert – For Love from the soundtrack to the film Disobedience Kylie Minogie – Stop Me From Falling (Cerrone Remix) almost strips out all the country vibes in place of disco delights Jake Shears – Creep City solo release sounds like early Scissor Sisters output Chilly Gonzales – Lana Del Rey Medley Stunning piano rendition of Blue Jeans and Video Games. Kirby Forrest – Acid Jazz smooth rap over woozy beats Tracey Thorn – Dancefloor (Pearson and Lindblad Italo Remix) eight minutes of uber-cool nu-disco  Roisin Murphy – All My Dreams fresh new weirdness Black White White Light – California Love it's like the Mamas and the Papas merged with the Beatles Melody's Echo Chamber – Breathe In, Breathe Out Melody follows up her 2012 album with some energetic power pop  
---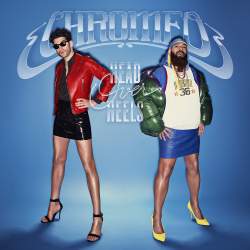 Chromeo
Head Over Heels
★★★★
Chromeo waste no time getting the party started on their new record. The funk heavy groove begins just fifteen seconds into record as I Must Have Been kicks off a collection of tunes that successfully balance a fresh vibe with classic sounds. Don't Sleep is a perfect follow up, before things take a slower pace on One Track Mind, Count On Me channels the spirit of Rick James, while album closer Room Service is a lot of fun. It's all fun, fresh and not even slightly deep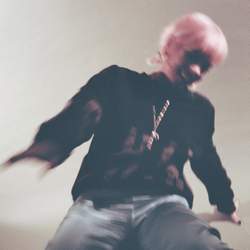 No Shame
★★★★
After becoming disinterested in her musical career, going through a divorce and dealing with substance abuse issues Lily Allen is back to remind us why we loved her a decade ago. Filled with very personal lyrics and her unique style Allen has something to say about triggers to bad behaviour, tabloids, married life, motherhood and forging on in life. Allen's not talking to the youth, she's talking to the kids who listened to her decade ago who are at a different point in life. There's a reggae vibe underlying this slickly produced collections of songs. Family Man stands out from the rest, it's a fabulously epic kitchen sink ballad.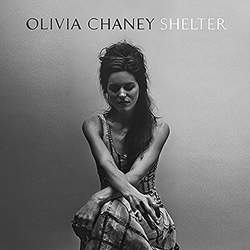 Olivia Chaney
Shelter
★★★★
On her second album British singer Olivia Chaney delivers a timeless folk infused collection of tunes that showcase her emotive voice. Dragonfly is a great storytelling song that successfully creates a world, Arches features a rambling guitar and sweet vocals. A cover of Henry Purcell's O Solitude might test some listeners but Chaney's voice soars on the 17th century classic. Elsewhere Tex Ritter's 1940's country tune Long Time Gone is revived and refreshed. Fans of Sarah McLachlan, Fairport Convention or Natalie Merchant will love Olivia Chaney.
Graeme Watson
---