Nationals MP's show support for marriage equality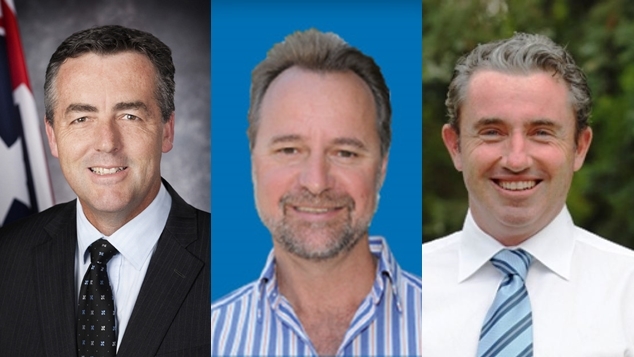 National's MPs Nigel Scullion and Kevin Hogan have added their names to the growing list of politicians supporting marriage equality.
When National's MP Darren Chester declared his support for marriage equality earlier this week he told reporters that some of his colleagues had referred to him as being like to character Dafydd in the TV show 'Little Britain'.
Mr Chester became the first Nationals MP to publically support marriage equality when he said the coalition should have a conscience vote on the issue and if that was granted he would vote 'yes' to change the national's marriage act.
"I may well be the only Nat in the village, but it's not a joking matter," Mr Chester said. "It's a bit of fun amongst colleagues."
The member for Traralgon wasn't alone though last night two of his colleagues voiced their support for marriage equality. Indigenous Affairs Minister Nigel Scullion told ABC National Radio's 'Drive' program that he "absolutely" supported marriage equality and believed that a conscience vote was required.
The Minister noted that while he supported the calls for marriage equality, he would need to be satisfied with the proposed legislation.
"But you shouldn't confuse my view with how I vote on a piece of legislation I haven't thus seen," Mr Scullion told the ABC.
Late last night a third Nationals member joined the ranks. New South Wales MP Kevin Hogan declared his support for marriage equality on the proviso that churches are protected.
"I want churches to be very much protected, and to be legislatively protected, that they do not have to marry gay couples if it is against the values of their church," Mr Hogan said.
Mr Hogan said he believed the issue should be decided by a national referendum.
OIP Staff