New documentary looks into the tragic death of Matthew Shepard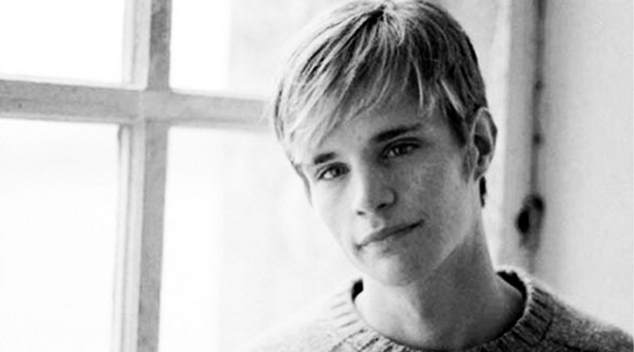 This year as the world marks the 25th anniversary of the passing of Matthew Shepard a new documentary is set to share his story and the impact of his death.
With interviews from Matthew's friends and allies, local journalists and community members, as well as key celebrity voices who were deeply affected by Matthew's story including Rosie O'Donnell, Andrew Rannells and Adam Lambert, The Matthew Shepard Story: An American Hate Crime will also focus on the progress society has made since his passing and the work that still needs to be done.
The new documentary has been created by the Investigation Discovery channel which is part of Foxtel in Australia.

Shepard, a young gay man, was killed in his hometown of Laramie, Wyoming. The gruesome nature of Shepard's case garnered international attention and raised awareness of hate crimes against the LGBT community, spurring action to fight for legal protections for queer and gender diverse people.
Laramie residents Russell Henderson and Aaron McKinney were arrested and charged for the murder soon after Shepard's death. The men had pretended to be gay to lure Shepard into a trap, where they proceeded to rob and brutally beat Matthew – leaving him tied to a fence in a rural area. Shepard was later found by a passing cyclist, who had believed from a distance that he was a scarecrow. It was too late for Shepard, who later passed away in a Colorado hospital at just 21 years of age.
Shepard's murder, the media frenzy and the community outrage compelled many to take action, at grassroots and federal government levels and his legacy continues to shape LGBTIQ activism and rights to date.
"I think we all recognised pieces of ourselves in this story" says actor Andrew Rannels in the trailer for the new documentary.
While singer Adam Lambert who was a teenager coming to terms with his sexuality at the time of the attack on Shepard says "It reminded me how much hate there is out there."
Take a look at the trailer for the new documentary. 
One of the most notable responses to Shepard's case is the Matthew Shepard and James Byrd Jr Hate Crimes Prevention Act (or Shepard/Byrd Act) that passed US Congress in 2009. The bill passed after years of community activism and calls for stronger protections for minorities after the deaths of Shepard and James Byrd Jr – an African American man who was tortured and killed in 1998 by white supremacists in Texas.
The Shepard/Byrd Act was the first overhaul of the 1969 United States federal hate-crime law in decades, adapting the law to include crimes motivated by a victim's actual or perceived sexual orientation, gender identity or disability.
The Act, signed into law by President Barack Obama, expanded the original law to give federal authorities to follow up on hate crimes that local authorities do not pursue and requires the FBI to track statistics on crimes motivated by gender and gender identity – as well as provided expanded funding to investigators.
OIP Staff
---
Do you need some support?
If you are struggling with anxiety or depression, support and counselling are available from:
QLife: 1800 184 527 / qlife.org.au (Webchat 3pm – midnight)
QLife are a counselling and referral service for LGBTQIA+ people.
DISCHARGED: [email protected] / discharged.asn.au
Discharged is a trans-led support service with peer support groups for trans and gender diverse folks.
Lifeline: 13 11 14 / lifeline.org.au
Beyondblue: 1300 22 4636 / www.beyondblue.org.au
---

You can support our work by subscribing to our Patreon
or contributing to our GoFundMe campaign.