one, two, cha cha cha – Madonna and Maluma share video for 'Medellín'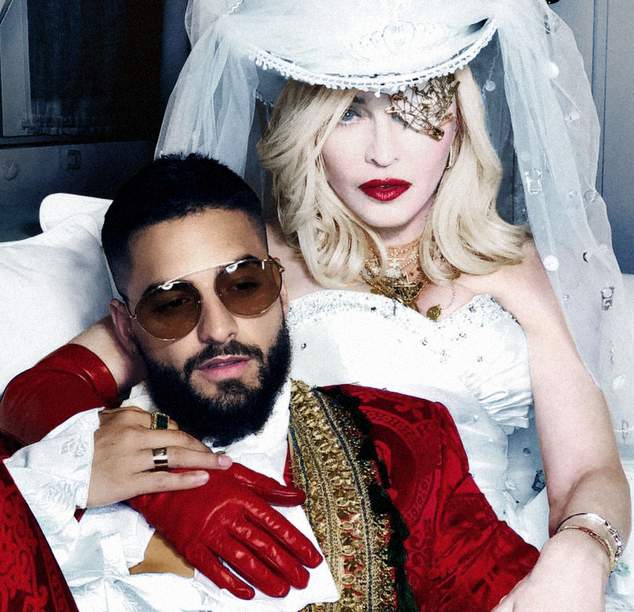 Madonna and Colombian singer Maluma have released a video for their song Medellín. The video sees the two singers facing off in a dance class before heading to wild wedding.
In the clip Madonna appears to portray a variety of characters, something she has indicated her new album Madame X will be based around.

Madonna's new album will be released on 14th June, it's Madonna's 14th studio album and comes 36 years after her self titled debut.
Influenced creatively by living in Lisbon, Portugal over the past several years, Madame X is a collection of 15 new songs that have been described as a celebration Madonna's career-long affair with Latin music and culture as well as other global influences.
Madonna's included Latin influences in her music since she sang La Isla Bonita on her True Blue record all the way back in 1986.
The album sees Madonna reunited with French producer Mirwais who was behind her Music and American Life albums. Producer Diplo who worked on her last album Rebel Heart is also involved in the production.
Singing in Portuguese, Spanish and English, the tracks on the album include Medellín, which was co-produced by Mirwais and captures the spirit of Maluma's hometown, the anthemic song I Rise, the Jamaican dance hall vibes of Future featuring Quavo, and co-produced by Diplo, as well as the sonically innovative Mirwais produced Dark Ballet.
Recorded over 18 months in Portugal, London, New York and Los Angeles, Madonna collaborated on Madame X with longtime producer Mirwais, as well as with producers Mike Dean and Diplo, among others.
"Lisbon is where my record was born," Madonna said ahead of its release. "I found my tribe there and a magical world of incredible musicians that reinforced my belief that music across the world is truly all connected and is the soul of the universe."
Track Listing
Medellín with Meluma
Dark Ballet
God Control
Future ft. Quavo
Batuka
Killers Who Are Partying
Crave ft. Swae Lee
Crazy
Come Alive
Extreme Occident **deluxe version only
Faz Gostoso ft. Anitta
Bitch I'm Loca ft. Maluma
I Don't Search I Find
Looking for Mercy **deluxe version only
I Rise
OIP Staff
---