Perth City Summit: Shaping the future of our city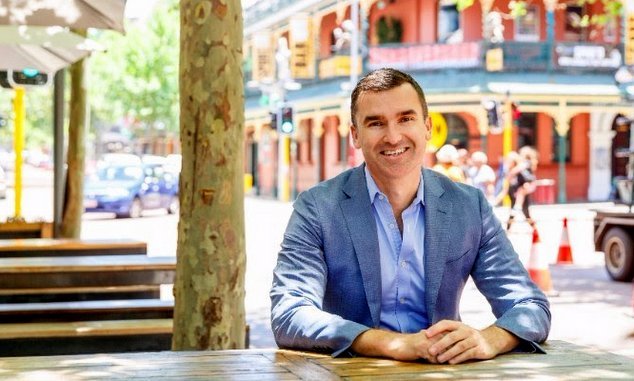 Over three hundred people were up early on Saturday morning to attend the Perth City Summit, an ambitious project from Labor's John Carey that aims to create an agenda for the future of the city. OUTinPerth's Graeme Watson has been taking part in the process.
Since he was elected as the new Member for Perth, John Carey has been leading a conversation about the future of the city.
By reaching out to local residents, business owners and stakeholders Carey has shown that there is a huge level of support for helping to make Perth a more connected and vibrant city.

Over the last few month's Carey has conducted a massive online survey to gauge what issues are of most concerns to local residents and through a series of workshops he's tapped into the many issues that people are concerned about, as well as creative ideas on how to make a difference.
I've been intrigued by the different topics that this exercise has revealed, and the how the ambitious politicians hopes to harness everyone's enthusiasm and build momentum for change.
The first part of the process was filling out an online survey which prompted you to think about a wide range of issues that people living in the inner city, and those running businesses care about.
While I personally don't live in the city or it's surrounding suburbs, OUTinPerth's office is in Northbridge and a large part of our readership live in these areas.
The second stage of the process was to attend a community workshop. I went along to the Northbridge workshop that was held in the State Theatre Centre.
Over a hundred people went along, and in small groups, armed with giant sheets of butcher's paper, we discussed issues like homelessness, safety, culture, and nightlife. We talked about the needs of the community in the city centre and Northbridge precincts.
Workshops were also held in East Perth and West Perth, allowing these communities to highlight their particular challenges and needs.
There were many surprises at the workshop, while Northbridge has for many years been described as a place that may not be safe as people would like due to drunken nightclub patrons, that view was not on display at the Northbridge seminar. Instead there was a caring concern about the challenges of homelessness and it's linkage to anti-social behavior.
Empty shops and offices were a concern, the disconnect between different areas of the city was highlighted. Encouraging new small businesses to start was a big talking point. The cost of parking was mentioned regularly too, why would you come into the city when parking at your local shopping centre was free?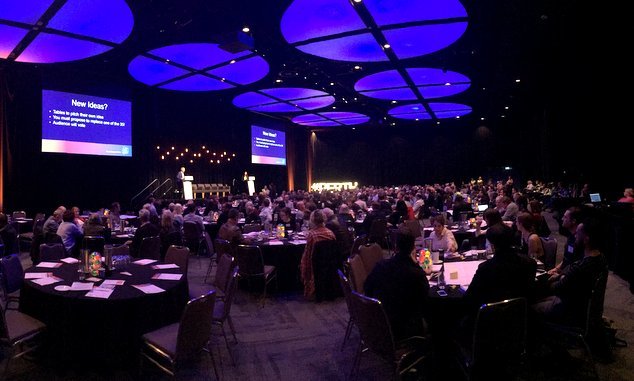 On Saturday came the next stage of the process, a massive summit to discuss the issues. Over three hundred people registered to attend, and many more wanted to be there.
From the survey and previous workshops 35 clear ideas had come to the fore. The challenge now was to break that down to a top 5.
Lead by hosts James Lush and Tracey Vo, the delegates got to work. A panel of experts discussed the issues and it was a truly interactive experience.
Among the speakers were Nic Brunsdon from Spacemarket, Dean Cracknell from the Town Team Movement, Adrian Fini from The Historic Heart of Perth, Marion Fulkner from the Committee for Perth, Lino Iacomella from The Property Council and Lily Jacobs from Lendlease who had lead Adelaide's urban renewal projects.
While the speakers chatted delegates were able to put questions to them via the help of an online discussion system. One someone suggested a question, everyone in the room had the ability to vote for it to be answered. The most popular questions making it to the panel.
The next challenge was for each table to look at the 35 suggestions and narrow it down to just ten ideas. Almost all of the ideas was deemed to be worthy, but which ones would make the biggest difference.
What was clear is that there was one ideas that was not finding widespread support. A proposal to build a cable car that links Kings Park to Elizabeth Quay struggled to find support in the room.
Should there be a primary school in the city? What if it was easier to hold events on the foreshore? Should we make the areas of the city distinct precincts like San Francisco or New York? Do we need more live music venues? What if there was a person responsible for promoting our nighttime economy, a night Czar? Should we demand that a public pool is built in the city?
Should the CAT bus routes be extended, what about a night CAT? Do we need more community centres? What if there was a university in the city centre? How about a bike sharing network? What if traffic lights gave priority to pedestrians?
After passionate discussion and vigorous debate each table voted and put forward the ten ideas they wanted to support the most. Then each delegate got the chance to vote for their top 5 ideas.
The top 10 ideas to make it through the process were;
Recognise indigenous culture and history. (number 1 in the personal vote)
Activation of vacant properties. (number 2 in the personal vote)
Establish clear precincts. (number 3 in the personal vote)
A night Czar or Mayor.
A family friendly city strategy.
Set an ambitious population target. (number 4 in the personal vote)
Establish a canopy city. (number 5 in the personal vote)
Abolish alfresco and activation fees.
Cut red tape.
Establish a city homelessness strategy.
What comes next though to make these ideas happen? The dysfunctional relationship between The Perth City Council and the state government was raised during the discussion.
The overwhelming response from residents and business owners was they were looking for actions, not three and five year plans.
Since the workshops were conducted a number of new community groups has formed, based on the model that John Carey used when he founded the Beaufort Street Network.
The Beaufort Street Network and Mount Hawthorn Hub has been having great success, Northbridge will soon have Northbridge Common, and business owners and residents in West Perth can engage with West Perth Local.
What was without doubt though – there are hundreds of people with mountains of passion for change and some very creative ideas on how to make it happen.
Graeme Watson
---
Support OUTinPerth
Thanks for reading OUTinPerth. We can only create LGBTIQA+ focused media with your help.
If you can help support our work, please consider assisting us through a one-off contribution to our GoFundMe campaign, or a regular contribution through our Patreon appeal.