Perth Steam Works owner Mike Chester to step away after 22 years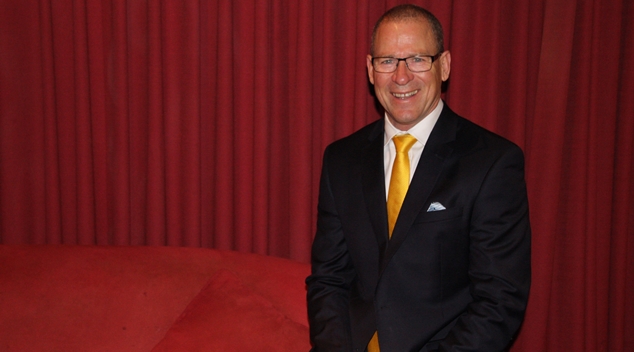 For the first time in 22 years, one of Perth's iconic gay venues is on the market.
Perth Steam Works' owner Mike Chester has announced he plans to step away from the business he founded in September 1996.
Mike, who turns 60 next February, reflected on more than two decades in business and said the time was right for him to sell.

"I never thought that I would be in business for 22 years," he said. "But it is a long time, and nothing is forever."
Mike said while there were challenges over the years, from government bureaucracy to the global financial crisis, it had for the most part been an enjoyable time.
"There was a lot a risk at the time, from finding the right location to getting people to try a new venue when there was already an established sauna in Perth," he said.
"I am grateful that people put their trust in Perth Steam Works, and I hope that it has provided Perth's gay community with a place they have been able to enjoy, and ultimately, feel safe."
While its purpose is a sex-on-site venue, Mike said the venue played an important role in Perth's gay community.
"I am proud of the venue and what it offers to different people," he said. "For some, it is a quick visit, for others it is a social visit where they can spend the afternoon or evening."
The sauna has seen many changes over the years, particularly around gay rights.
It was a State Labor government in 2001 which lowered the age of consent for homosexuals from 21 to 18, allowing the minimum age of entry to the venue to 18 years and above.
Fast forward another 16 years, it was a Federal Liberal government which legislated same-sex marriage in 2017.
Despite the continual evolution of the digital age, Mike says saunas, both locally and across Australia, were as relevant as ever.
"There have been a range dating apps come and go over the years, but at the end of the day the sauna offers something different that people enjoy," he said. "I would like to think that there will be a sauna in Perth for another 22 years".
Mike Chester said he was also appreciative of all staff who had been loyal to him and contributed to the success of the business.
Interested parties in the business should contact Michael Murphy at Blue Edge Business Partners on 9244 5560.
Perth Steam Works is located at the corner of William Street and Forbes Road Northbridge and is open every day from midday.