Police Minister Liza Harvey stands by blood test law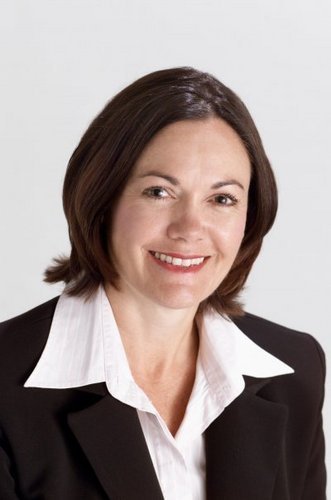 Police Minister Liza Harvey says the government stands by it's mandatory blood test laws for offenders who spit at police officers.
On Friday leading HIV experts criticized the 2014 law brought in by the Barnett Government saying it had no basis in scientific fact.
Currently an offender who spits at a police officer can be forced to have a blood test to see if they are carrying the HIV virus.
Delegates at the Australasian HIV & AIDS Conference said they had "profound disappointment" in state government's that brought in laws forcing blood tests for offenders who spit at police.
Scientists say its not possible for the HIV virus to be transmitted via saliva.
"Australia has a proud record of basing its HIV response on evidence-based policy," Associate-Adjunct Professor Levinia Crooks, CEO of the Australasian Society for HIV, Viral Hepatitis and Sexual Health Medicine (ASHM) said yesterday.
"These laws are anti-scientific. The risk of transmission of HIV or other blood-borne viruses from saliva is practically zero. There is no justification for invading the privacy of people in custody by forcing them to undergo blood tests when there is no risk to the officer."
"We understand the considerable risks faced by police and emergency services when they go about their jobs, but this is not the solution. There has never been a case of HIV transmission from spitting or biting in Australia," she said.
Harvey, who is the Deputy Premier and Minister for Police, said the Barnett government has listened to the concerns of police officers and brought in the laws for their protection.
"The Liberal National Government had listened to the concerns of police officers." the Minister said, arguing that in 2013 there had been a high level of instances where police could have potentially been exposed to infectious diseases.
"In 2013, 147 police were exposed to bodily fluids in a way that they could contract an infectious disease.
"This legislation allows for the taking of blood samples from the offender which helps in diagnosis, clinical management and treatment of the exposed police officer.
Minister Harvey said people were only forced to have a blood test when there was a possibility that an officer may have been exposed to infection.   
"The testing will only happen if there is a possibility of the transfer of an infectious disease – for example the transfer of bodily fluid through broken skin." Minister Harvey told OUTinPerth. "We are committed to protecting our officers on the front line, who are committed to protecting us."

Tags: AIDS, AusPol, Australasian Society for HIV Viral Hepatitis and Sexual Health Medicine, Barnett, HIV, infectious disease, law, Liza Harvey, Professor Levinia Crooks, spitting, WA government