Practice Makes Perfect: Rich Binning talks Puppetry of the Penis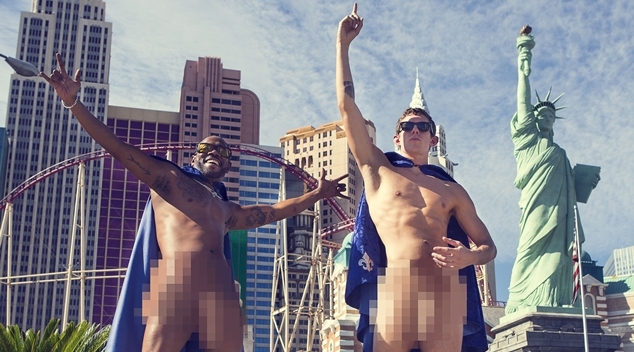 One of our nation's greatest cultural exports, Puppetry of the Penis, is returning to our shores with a brand new cast.
The show has entertained audiences in over 35 countries, in six different languages and has been refined into a most elegant display of genital origami that adds some Las Vegas flair to the Aussie art form.
Performers Rich Binning and Barry Brisco bring the tools of their trade to the Mandurah Performing Arts Centre and the Regal Theatre later this week. We caught up with Binning to talk about how has learned to finesse this unique skill for the international stage.
How does one get into Penis Puppetry?
When I was in college I used to throw really big parties and a friend of mine had recently seen Puppetry of the Penis, so he stood on a table and started doing some of the tricks he saw in the show. I had him teach me some of the tricks as well, then every party from that day on we were the guys who "did the tricks."
When I moved to New York shortly after, Puppetry of the Penis just happened to be on so I went to audition just for the story. I dropped my pants and didn't really expect anything to come of it… that was eight years ago and I'm still doing the show today.
Is there a school? How do you practice the tricks?
We actually sell a book after our shows that gives step-by-step instructions for a handful of the tricks, so for the auditions they just had photocopied pages from the book. We did an hour-long workshop trying them out. Every guy's anatomy is a little different so some of the tricks can be, well, tricky!
So what makes the perfect penis for puppetry?
Size is important but it's not the most crucial thing. You've got to have good flexibility with a flaccid penis. Foreskin is always a bonus but both myself and Barry are cut and we don't feel limited by our lack of foreskin.
We've held auditions before and I've seen guys with penises that are too big. Especially in comparison to their testicles and scrotum. When we do the trick called 'The Hamburger', you're putting the penis between the testicles and turning it… so you can have too much penis! Can't get it in the bun.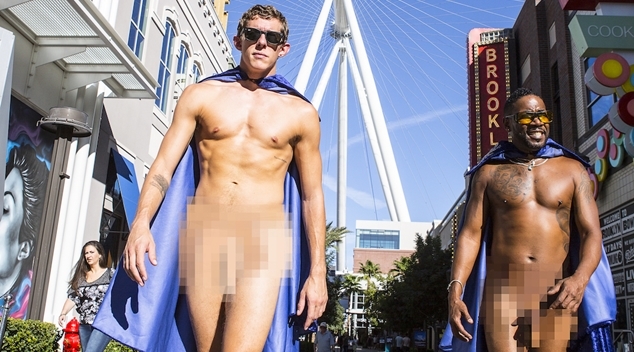 Did you ever expect to be touring the world with this act for the better part of a decade?
No! Even still I pinch myself, you know? I'm in Australia right now while it's freezing back home, getting to live this fantastic life because of this and it's just kind of ridiculous that it's all because I pull my penis on stage.
How did you break the news of your new gig to your family?
It was really hard to sell it to my mum, just because I grew up in a really conservative home. But my first contact was off-Broadway and she knew I studied theatre at school so I just called her and said "Mum, I booked an off-Broadway show! I do have to be naked on stage… kind of the whole time."
She's really great about it now though, she's seen it a few times. She'll buy a stack of books and distribute them to her friends.
Will you be teaching any lessons while you're here?
We do it on stage! After we do the burger we encourage any guys who want to learn how to make their own to join us on stage and we just do a little three-minute workshop.
If you want to learn how to make a burger, Puppetry of the Penis will be at Mandurah Performing Arts Centre on Wednesday March 22 and at The Regal Theatre from Thursday March 23 – Sunday March 26.
Tickets and more information available from puppetryofthepenis.com
Leigh Andrew Hill