Prince William speaks out against homophobia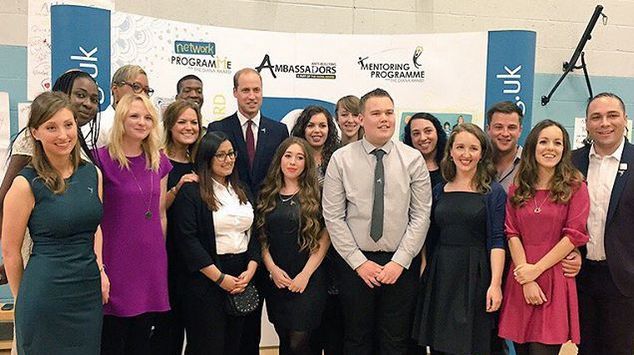 Prince William, the Duke of Cambridge, has spoken out against homophobia during a visit to an anti-bullying workshop.
The future king visited Hammersmith Academy in London and joined pupils for a workshop where they learned about strategies to combat homophobia and cyber-bullying.
The Prince joined in on a session on LGBT issues where students were asked how they would react to homophobic bullying. Prince Williams said he would confront anyone making homophobic comments and offer comfort to the victims of homophobia.
Students were also asked to nominate five people who could help them or comfort them if they experienced bullying. Participants in the program were asked to write their names on a cut out of a hand. Prince William nominated his wife Katherine – the Duchess of Cambridge, his younger brother Prince Harry, his father Prince Charles and the Queen as people he could turn to. He then added a sixth name – Lupo, his spaniel.
During the session seventeen year old Tom Broughton told the Prince that online bullies had encouraged him to consider suicide after he came out as gay during his final year of high school.
A spokesperson for Kensington Palace later said that the Prince hoped his visit would help de-stigmatise bullying issues in schools.
The program is run by the Diana Award, named after the Prince's late mother.
You can find out more about Anti-bullying Pro at their website, or photo them on Instagram 
The prince's comments have been welcomed by LGBTIQ rights advocates who have noted that members of the royal family have rarely mentioned LGBTIQ people or issues.
Lat year the Queen congratulated one of Britain's oldest LGBT organisations, the London Lesbian and Gay Switchboard, on their fortieth anniversary. It was the first time the Queen had publicly acknowledged LGBT people or an organisation. Despite being a patron of over 600 charities the Queen has never supported an LGBT organisation.
Watch a video of Prince William's visit below. 
Tags: anti-bullying, bullying, Prince William, Queen Elizabeth