Proposed Religious Discrimination Bill could affect LGBTIQ+ healthcare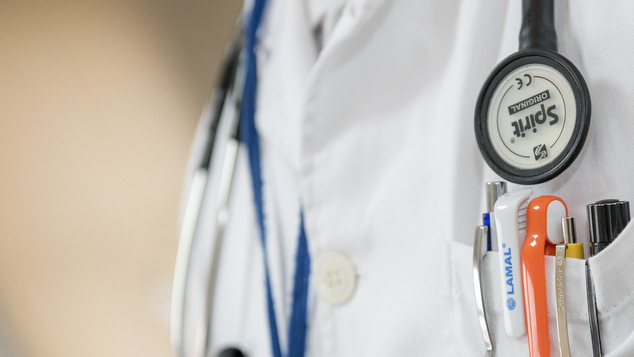 LGBTIQ+ advocates have raised new concerns over the Morrison government's proposed Religious Discrimination Bill, flagging a potential issue for LGBTIQ+ Australians seeking healthcare.
Speaking to Sydney Morning Herald, Equality Australia have highlighted that the proposed new laws could see LGBTIQ+ patients refused medical care by professionals who object on the basis of their faith.
Equality Australia's Anna Brown said the bill's power to allow conscientious objection to service providers could "drive people back into the closet."

LGBTIQ+ health expert and GP Dr Ruth McNair of Melbourne University also spoke to SMH, highlighting the existing prevalence of 'underground' discrimination and obstacles for LGBTIQ+ people seeking standard healthcare.
"We're only just getting traction of heath literacy in our [LGBTIQ+] community, and saying, 'you can go to mainstream services, it's OK, they will look after you regardless of your sexuality and gender' … and then this starts," Dr McNair said.
"It will set us back 20 years. And that's not overstating it."
The bill's architect, Attorney General Christian Porter, told the Herald that he had been consulting with the LGBTIQ+ community, and is "aware of the concerns they have raised."
Both Labor and The Greens have raised issue with the draft bill released in October. Greens LGBTIQ+ spokesperson Janet Rice said the bill is an attempt to enshrine discrimination into law.
"The far-right of Morrison's party are still trying to get their way, chipping away at the rights of LGBTIQ+ people and other minorities," Senator Rice said.
"Any bill that comes to the parliament must ensure all Australians are treated equally. The bill should only act as a shield for people of faith, not as a sword to be used against other minority groups."
Labor frontbencher Tanya Plibersek also says there are "real problems" with the draft legislation, specifically the bill's power to override existing anti-discrimination protections that exist at a state level.
"I think that that would be a real problem with this legislation," Plibersek said of the current proposal.
"I think that it's something that Christian Porter promised that he wouldn't do – interfere with state laws, and I'm sure that the overriding of state laws in this instance is probably driven by Eric Abetz and some of the extreme right because they've got problems with the Tasmanian laws."
"That is something that I think we would find very difficult to support, but we have to go through our proper processes on this."
OIP Staff
---