Publisher defends Milo Yiannopoulos book deal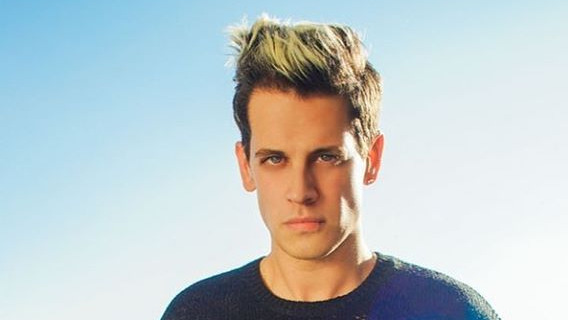 Publisher Simon and Schuster are defending their decision to sign a US$250,000 deal to publish the autobiography of alt-right identity Milo Yiannopoulos.
Yiannopouos, who is a regular guest on SKY News' The Bolt Report, is an outspoken journalist who was banned from social media platform Twitter after he led a campaign encouraging people to troll Ghostbusters' actress Leslie Jones.
Since being banned off Twitter, Yiannopoulos has moved over to Instagram and Facebook to post messages on social media, proudly describing himself as the most fabulous super-villain on the internet.
The British author was a prominent campaigner for Donald Trump and has regularly caused controversy with his arguments against political correctness, Islam, social justice and feminism. Yiannopoulos, who is gay, has also repetitively said he believes transgender people are mentally ill.
The autobiography, which will be titled Dangerous, has already shot to the top of the best sellers list based on pre-sales alone.
Posting to his Facebook account the writer said since he was banned from Twitter he had become more powerful than ever before.
"They said banning me from Twitter would finish me off. Just as I predicted, the opposite has happened. Every line of attack the forces of political correctness try on me fails pathetically. I'm more powerful, more influential, and more fabulous than ever before and this book is the moment Milo goes mainstream. Social justice warriors should be scared — very scared." Yiannopoulos posted.
Speaking with The Hollywood Reporter, Yiannopoulous said he had tried to shock the publisher with his controversial opinions but they were happy to offer him a lot of money to put pen to paper.
"I met with top execs at Simon & Schuster earlier in the year and spent half an hour trying to shock them with lewd jokes and outrageous opinions. I thought they were going to have me escorted from the building — but instead they offered me a wheelbarrow full of money," the author said.
The publisher has defended the deal saying they does not endorse the author's views but asked people not to criticise the book until they had read it.
"We have always published books by a wide range of authors with greatly varying, and frequently controversial opinions," Simon & Schuster said in a statement, asking readers to "withhold judgment until they have had a chance to read the actual contents of the book".
Several of the publishers existing authors have criticised the deal including  Tim Federle, Rainbow Rowell, and Danielle Henderson.
OIP Staff
Update: 2-01-2017 This article was edited to improve clarity and typographical errors.