Q Life Launched in Perth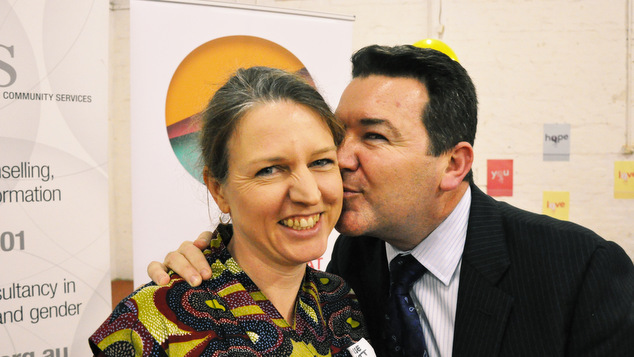 Gay and Lesbian Community Services in Perth now have a greater reach in their mission to help the LGBTI community.
Last month representatives from New South Wales joined Gay and Lesbian Community Services, politicians, local community groups and health officials for the launch of QLife.
Funded by the Federal Government, QLife is a telephone counseling service for people of diverse sexual orientation, gender identity and intersex status.
The organization will work in conjunction with GLCS in Perth to provide counseling as well as provide further training and support for existing counselors.
Chairperson of GLCS Davina Morley said the increased support will help those in regional and marginalised areas with access to the services through nationally coordinated marketing campaigns and increased access to qualified staff.
"More calls will be answered due to the capacity of the states to back each other up if we can't staff all of our shifts, as missed calls will be caught by other volunteers or paid QLife staff in Sydney," she said.
It is estimated that GLBTI counseling services answer around 3 000 calls a year, however around 80 000 go unanswered, a pick up rate that can now be increased.
"QLife will also help us to evolve from a service that was traditionally set up for Gay and Lesbian callers, to a service that is inclusive of the whole LGBTI population," Ms Morley said, "There is strength in all of us working together."
Political allegiances were briefly put aside as Labor Senator Louise Pratt and Liberal Senator Dean Smith shared a kiss and congratulated each other on their support of the LGBTI community.
"It is essential that GLCS, which has been of vital support to so many, be given the chance to grow, work with other organizations nationally, change with the times and reach more people with new technology," Senator Pratt said.
Senator Smith said the mental health and well being of LGBTI people was above politics and deserved a strong bipartisan approach to ensure the issues within the community does not fall through the cracks.
Senator Smith praised Senator Pratt and saying that the Australian parliament was a better place with the Labor senator as a member. At the time Senator Pratt was awaiting the final outcome of the senate race, unsure if she had gained another term.
"I applaud the outstanding contribution that WA Senator Louisa Pratt has already made fighting for a better understanding of LGBTI causes, not just in WA, but nationally," Senator Smith said.
During his address Senator Smith jokingly said if he had another vote in the Senate, he would use it to reward Senator Pratt for her achievements.
Greens MLC Lynn MacLaren was also in attendance and pointed the importance of reaching out to regional and remote locations where she said an overwhelming sense of isolation can lead to poor mental health.
"It is fantastic that QLife has recognized that often, queer youth find it easier to turn to their computers than a phone line when seeking help, I can imagine that the online chat service will be hugely beneficial to those that access it," she said.
QLife counseling can be contacted on 1800 184 527 or at www.qlife.org.au .
Joe Cassidy