Questions over why McCormack didn't take action on Broad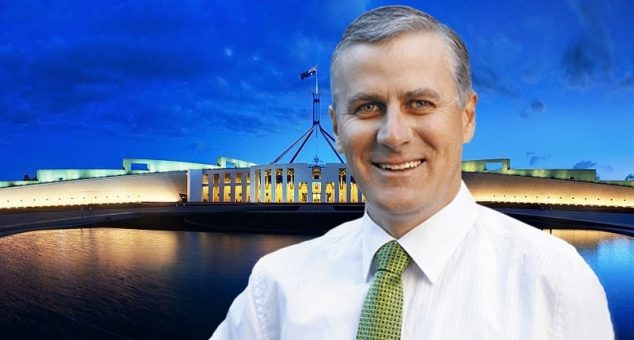 Questions are being asked about why Nationals leader Michael McCormack didn't take action over the behaviour of MP Andrew Broad until allegations of inappropriate behaviour were published in the media.
Earlier today New Idea magazine published an explosive story that suggested that Nationals MP Andrew Broad had used a 'Sugar Daddy' dating website to meet young women. The report contained a series of sexually explicit messages allegedly sent by the politician to a woman named on her profile as Sophia Rose. It is claimed that Broad met the woman for a date at an expensive restaurant during a recent trip to Hong Kong.
Among the pick-up lines allegedly sent was the message "I'm an Aussie lad, I know how to ride a horse, fly a plane and f..k my woman. My intentions are completely dishonourable."

Broad, who is married, had been a critic of former Nationals leader Barnaby Joyce who had an extramarital affair earlier this year. He also actively campaigned for traditional marriage during the marriage postal survey and once compared same-sex couples to 'rams in a paddock'.
Following the publications of the claims this morning Broad resigned from his position as an Assistant Minister assisting the Deputy Prime Minister.
Broad said he had referred the matter to the Australian Federal Police because he had been advised that the woman making the allegations "may have engaged in criminal activity".
When Michael McCormack spoke to the media this morning he said he had been aware of the issue for around two weeks, and had suggested that Broad should refer the issue to the Australian federal police.  However late on Monday the Australian Federal Police announced that they had been contacted by Broad on 8th November, some three weeks earlier than the date McCormack said he was informed.
The Australian Federal Police said their investigation had not identified any Australian laws being broken by the woman making the accusation.
It has been reported in The Australian that Broad was in Hong Kong to attend a food conference in a private capacity and his flights and accommodation had not been charged to tax payers. The politician did however bill taxpayers for his flights from Mildura to Melbourne – and it has been suggested that he may need to repay this expense.
Labor senator Kristina Keneally has questioned why the Nationals leader didn't take any action until the story was reported in the media. "The standards Mr McCormack says he upholds and demands of his members of parliament don't seem to have been lived up to by Mr Broad," Kennealy said.
The Herald Sun has reported that several women may have contacted the National party over the last year reporting "sexcapades and sleazy behaviour", and party officials may have been fully aware of reports about inappropriate conduct.  Andrew Broad responded to the newspaper via text saying, "I have resigned, please respect my family."
The suggestion that the Assistant Minister had acted inappropriately drew attention away from the government's budget announcements this morning and frustrated colleagues who were already battling the perception that the coalition does not respect women.
OUTinPerth acknowledges that Andrew Broad has not confirmed or denied whether the claims published in New Idea or the Daily Telegraph are true, and only states that the accusations have been made.
OIP Staff
---