Retro Cassette Friday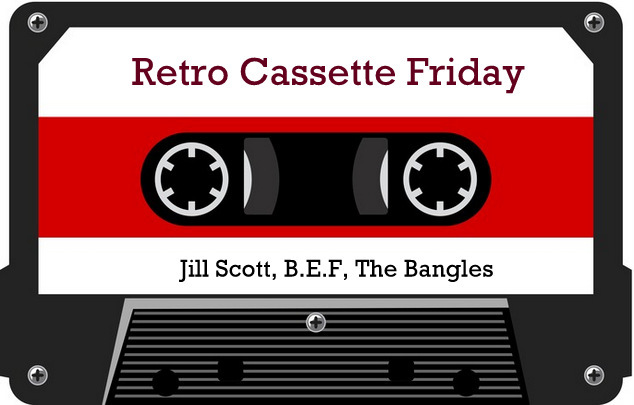 Getting a spin on the trusty boom box this week are albums from soul singer Jill Scott, who'll be in Perth soon, the debut album from The Bangles and the first collection of covers from the British Electric Foundation.
On Friday mornings we pick three albums from the past, drop them into the cassette player and drift off into the music of yesteryear.
British Electric Foundation, Music of Quality and Distinction Volume 1
Virgin, 1982
The first of three volumes in this series, the third volume only came out earlier this year. Electro boffins Ian Craig  Marsh and Martin Ware work with a host of outstanding vocalists to create synth-covers of some classic tracks. Tina Turner is first up with 'Ball of Confusion' – a recording that is credited with being the the re-boot of her career. Sadly many of the singers on this album are no longer with us, Billy McKenzie from The Associates sings 'The Secret Life of Arabia', Bernie Nolan belts out 'You Keep Me Hanging On' and Paula Yates sings 'These Boots Were Made for Walking'. The absolute highlight of  this Sandie Shaw's recording of 'Anyone Who Had a Heart'.
Jill Scott, Who Is Jill Scott?
Sony,2000   
The sassy soul singer's debut record is so cleverly titled, tempting listeners to find out the answer to the albums questioning title. A fantastic vocal performer is the answer – Jill Scott has an amazing voice but also a very cool attitude. Highlights include 'Getting in the Way' and 'He Loves Me (Lyzel in E Flat). This is a laid back groove filled collection of tunes.
The Bangles, All Over the Place
CBS, 1984
Few tracks from this debut album by The Bangles would be known by anyone who isn't a die hard Bangles fan, none of their mega-selling hits are on this album, they really broke through with their second album. This is a very different sound that what they found mainstream success with, this is jangly guitar indie pop filled with vocal harmonies. A cover of a track by Karina and the Waves 'Going Down to Liverpool' got a fair bit of attention back in 1984 because Leonard Nimoy aka Mr Spock featured in the songs video clip. 'James' features Susannah  Hoff's sweet vocals and 'Hero Takes a Fall' is another great song. This is a fun album with lots of energy.