Review | Disgraceful Cougars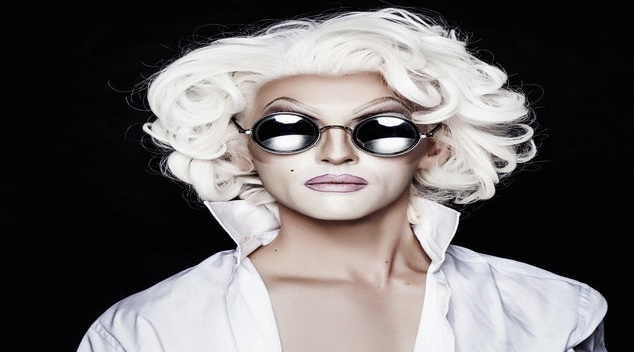 Disgraceful Cougars | Salon Perdu Spiegeltent | Until Feb 19 | ★ ★ ★ ★ ★ 
Cougar Morrison made good on his promise to "always be whirling" with his second Fringe World show, Disgraceful Cougars. Partnered with the immensely talented Disgrace Kelly, the pair bemoan the woes of approaching your thirties as they are rejected by men, auditions and Beiber-haters.
The performance opens with Kelly at an audition, delivering an exquisite rendition of Habanera from Bizet's Carmen which devolves into a parody of nonsensical French that got the audience giggling from the get go. Ultimately unsuccessful, Morrison arrives in a frenzy to console his dear friend and the madness truly begins.
These two professional opera vocalists have an incredible chemistry, launching into hilarious back-and-forths and making snide asides that were ripe for television comedy. Through song and dialogue, Morrison and Kelly ridicule their own foibles – at once poking fun at and coming to terms with personal insecurities.
Kelly skewers the state of the performance scene with an ingenious song about being un-castable, and declares her obsession with Justin Beiber to the tune of Fever (though why the line "Fever! Fever when you're leaking your nudes" wasn't present is beyond me.)
Morrison also challenges expectations and beauty standards with a show-stealing spot which sees him take Botox injections while attempting to deliver a performance of Non, je ne regrette rien, and in typical Cougar style re-arranges recognisable songs into a pastiche that tell a personal story about learning to love yourself.
Disgraceful Cougars is injected full of humour, honesty and stellar talent, but what makes this show truly shine is its comparable quality to Fringe World's large-budget, headliner shows. Kelly and Morrison have crafted a performance that brings everything I look for in a fringe show.
Well-crafted comedy, sensational talent, top-notch improvisation skills, compelling storytelling, knowing exactly how to deflect audience interruptions and how to work a crowd. With a little more traction and polish, these two disgraceful cougars could be the Velvet or Briefs that people make the journey from around the state to see at the Pleasure Gardens.
Don't miss these two wicked local talents in Disgraceful Cougars in the Salon Perdu Spiegeltent until Sunday February 19th. Tickets and more information available from fringeworld.com.au
Leigh Hill