Review | Grab a late night drag feed at MESS HALL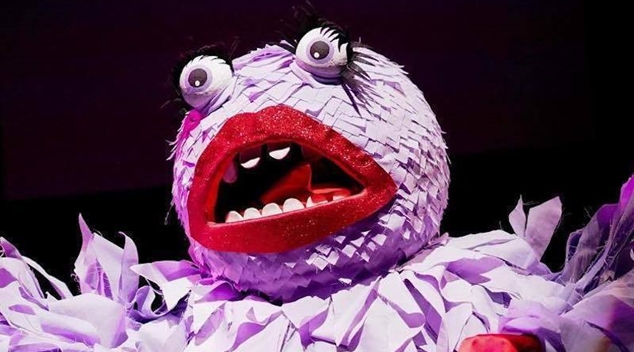 MESS HALL | Big Top | til 16th Feb | ★ ★ ★ ★ 
Gendermess (Mache / Split Lip) take over the Big Top with a quintessential late-night Fringe World experience with a mouth-watering menu of local drag talent.
MESS HALL kneads together your favourite Messers (Ginava, Donna Kebab, Perri Oxide, Sassie Cassie, Skye Scraper and Flo Reel) with some exciting up-and-coming Perth performers, offering the audience a taste of variety from our vibrant local scene.
Each of the two nights bring a different selection of performers, and Gendermess have taken time to choose flavours that complement one another and bring something different to the table.
Ginava and Sassie Cassie offer warm up the audiences palates with a high-energy dance number, drag king Jason Green gets dark, the effervescent Sunshine quenched our thirsts with some Juice, Perri Oxide puts on a bloody show, glamorous giant Skye Scraper brought her own flavour to a classic drag ballad, Liberty Jackson offered something more exotic as a parched little sapling and Flo Reel rounded out the meal with something extra sweet.
Special guest and east coast Fringe fave Ruby Slippers really impressed with her Annie Lennox multimedia experience and Donna Kebab – much like her namesake – makes for a perfect late night treat as hostess in the show's late night time slot.
MESS HALL also brings back a old family recipe. Throwing back to the finale of Mache: XL, Flo Reel serves as a glamorous human paintbrush as the rest of the cast slather her in liquids to stamp a one of a kind print – don't forget to buy a raffle ticket for your chance to take it home!
The show's final night is mixing up the specials –  Mary Lamb O God, Lunar Sea, Moxie Hart and Pop Princess winner Bonnie Darko will be joining the Messers in the drag bain marie.
If you're looking to binge on your final taste of Fringe World before we fast for another year, chow down at MESS HALL tonight.
Catch the final MESS HALL tonight at 11:45pm at the Big Top in the Pleasure Gardens. Tickets and more information available from fringeworld.com.au
Leigh Andrew Hill