Review | Mojo Juju transcends genre at Jack Rabbit Slim's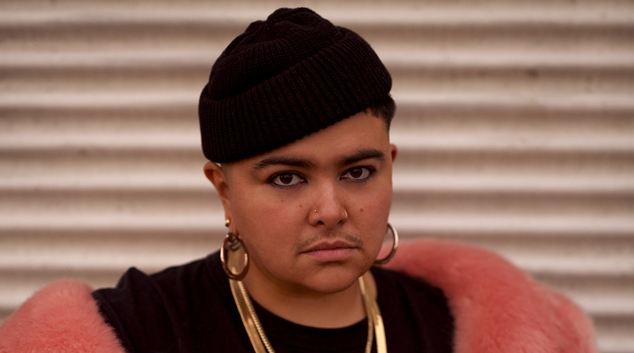 Mojo Juju | Jack Rabbit Slim's | Fri Nov 17 | ★ ★ ★ ★ 
If you haven't heard her signature song, Native Tongue, do yourself a favour and go listen to it. Soulful and personal, this song speaks of a journey for identity and a sense of place. It speaks to an indigenous, female strength and resilience in a culture that makes that journey challenging. Mojo started her set by immediately launching into this powerful song. She commanded the presence of her audience. Her voice is distinctive and strong, soulful and attractive.

I hadn't heard of Mojo Juju until recently and she has a new fan here. She is very professional and comfortable on stage. She tells the stories that inspired her music in between songs and this woman has a lot to say. She proudly states "I will use my voice to the benefit of those that don't have a voice. It's something you gotta work at daily". She also very capably injected humour into a story of casual racism she was witness to before involving herself in the conversation.
Her lyrics are personal. She demands a place for herself in this world with song titles like Never Again and Shut Your Mouth. Her personal stories, her family stories, both become musical tales of social justice and strength for her audience to share.
While Mojo is technically a solo act, she was accompanied by two other professional musicians, a drummer and a bass player, and the music was incredibly tight for a band that's not a band. The music can't be described in one genre. It traverses the boundaries of soul, blues, pop and rock and she performs with a professional smoothness that makes me think that maybe we should create a new genre simply called Mojo.
Halimah Halse