REVIEW: Shadowland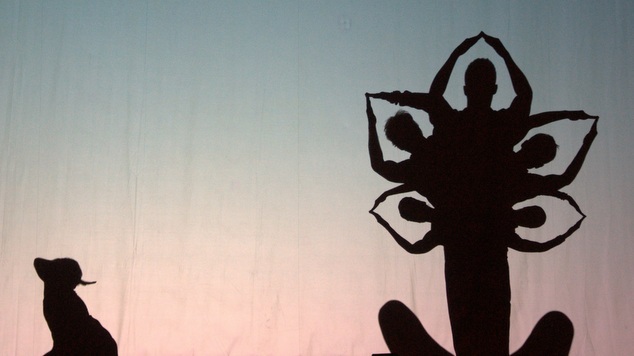 If you took a brief glance at any of the posters advertizing 'Shadowland', the touring dance production currently on at the Regal, you'd be forgiven for thinking it was merely a showcase of blackbelt-level shadow puppetry. But 'Shadowland' is much more than a clever catalogue of groovy silhouettes. The show uses the mediums of shadow, contemporary dance, music, and elements of circus-like acrobatics in a surreal, vibrant coming of age story.
'Shadowland"s central protagonist is a young girl who is determined to find independence despite her doting parents still seeing her as a child. The action takes place inside the girl's dreams, where she is transported into a world of shadows where she meets fantastical creatures, cannibalistic cooks, monsters, cruel circus folk and a hand with the ability to turn her into a dog. So, our dog-faced heroine sets on a series of adventures full of ridicule, cruelty and peculiar foes, learning along the way to become more comfortable with herself and her surroundings.
The gorgeous visuals are bolstered by music from producer and film composer David Poe. The show also lists Steven Banks, lead writer for everyone's favourite undersea cartoon 'Spongebob Squarepants'. 'Shadowland' is the brainchild of Pilobus, a dance company named after a backyard fungus that was founded in Dartmouth in 1971 (the company, not the fungus).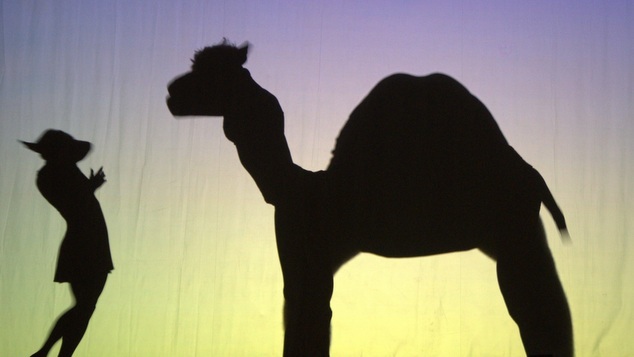 'Shadowland' is consistently engrossing, it amuses as much as it hypnotizes and the shadow work is nothing short of extraordinary. The ensemble of talented and multidisciplinary dancers contort themselves in borderline unnatural ways to create everything from elephants to pickup trucks, faces to flowers and a number of peculiar and beautiful fantasy creatures. They also do a number of dance sequences in front of the screen, featuring stunning lyrical choreography which connects sequences in the show's storyline. The dancers do a great deal of acrobatic work, helping our heroine float through the air and making it appear effortless. One lift had my heart just about leap from my chest for its impressive swiftness, height, and the apparent ease with which it was pulled off by the performers.
One of 'Shadowland"s strongest moments is an intimate routine depicting the protagonist exploring her sexuality in a manner that is not remotely titillating or unseemingly but touching and powerful. The finale brings a few fun surprises that audiences will certainly enjoy.
If you're looking for a dance theatre production with a logical narrative, this is not it. 'Shadowland' is a show that is an extraordinary spectacle, yes, but also brings with it vivid imagery, humour, emotion and a trip to the audiences' inner child.
'Shadowland' runs from 25th June to 6th July 2014 @ The Regal Theatre, tickets are available through Ticketek
More information about 'Shadowland' is available here.
Sophie Joske